Hailey Bieber Opens Up About How Health Scare Affected Her Mental Health
By Dani Medina
January 7, 2023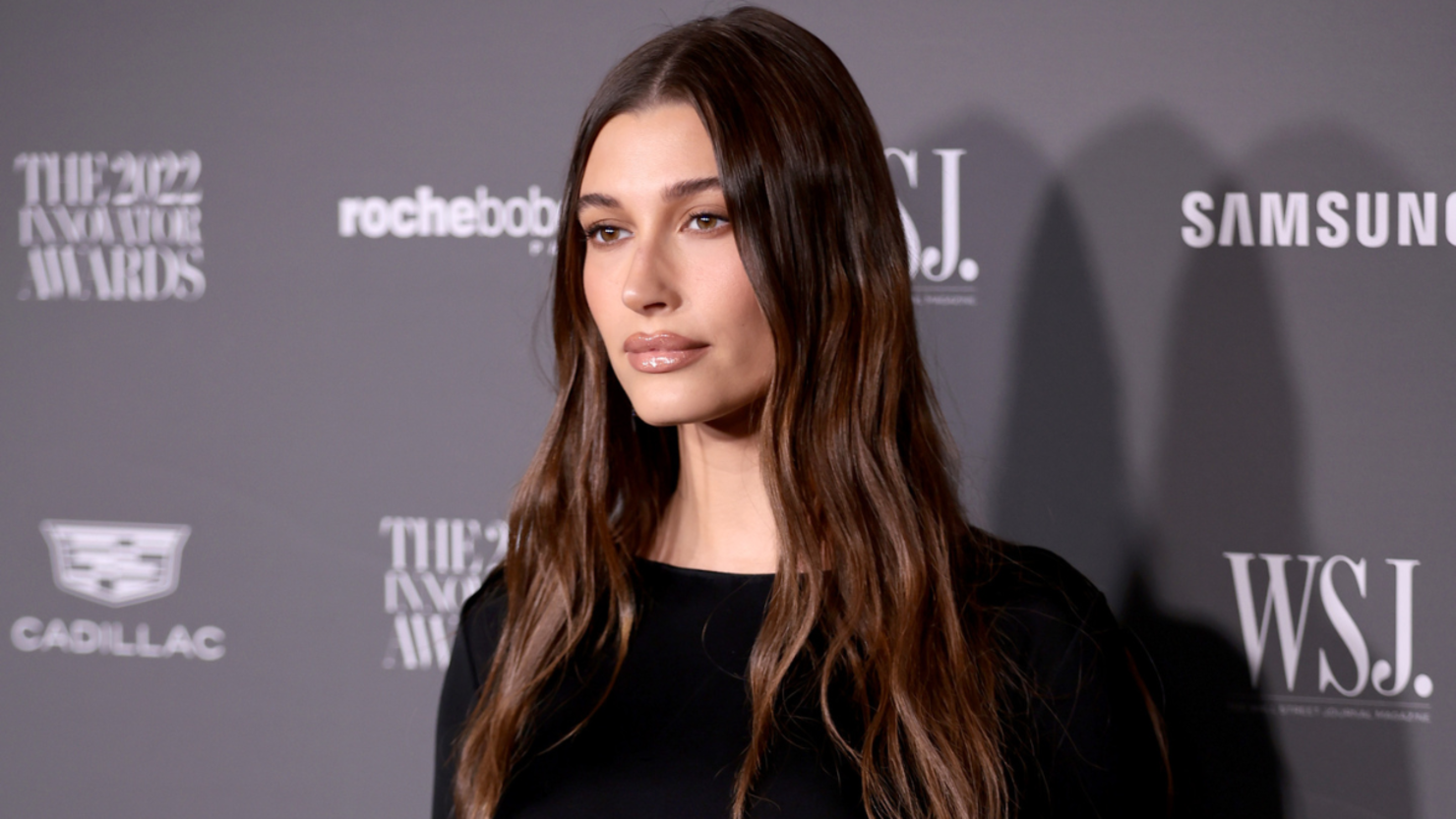 Hailey Bieber is opening up about her health scare last year and how it's affecting her mental health.
The 26-year-old model was admitted to the hospital last March after suffering a mini stroke. While in the hospital, she was diagnosed with patent foramen ovale (PFO), a small opening in the heart that failed to close naturally after birth. She later revealed in a YouTube video (which you can watch below) that the hospital visit was a "perfect storm" after discovering contributing factors to her stroke were birth control, COVID-19 and a blood clot. Ultimately, she found out the "highest grade" PFO caused a blood clot to "escape" through her heart and travel to her brain is what caused the stroke. She did have a procedure to close the PFO and she said the operation went "very smoothly."
Now, she's speaking out about the "very scary and jarring" experience.
In a podcast interview, Bieber said it was the "scariest thing" she's ever gone through. She also shared that visiting Palm Springs, California, the city where her health scare happened, is "very triggering" for her, People reports. "Even the first couple of times coming back here after was a little bit of a strange triggering kind of feeling for me because you just remember exactly how everything happened in that moment. But I think the bright side for me is that it led me to find out I had this hole in my heart," she said.
After she was hospitalized, Bieber said she struggled with "a lot of anxiety" and "a little bit of PTSD" because she was fearful "it was gonna happen again." She said, "It was just a feeling that I was, like, I never want to experience that ever again. I mean, it was so terrifying, so jarring, so discombobulating in every single way that you could imagine."
Bieber said the YouTube video she posted about her experience was "hard" for her. "It brings back the feelings for me of going through that experience. It gets easier, and easier with time to be able to talk about it. I'm just really grateful that I was able to have had amazing doctors, and nurses, and people that helped me get to the bottom of what actually happened," she continued.
The Rhode Skin founder said she's now on the up and up. "I'm just now starting to come out of that kind of fight or flight feeling of being nervous about something bad happening again. I look back at it and it could've been so much worse. So many worse things could have happened in that moment," she said.