Stephen 'tWitch' Boss' Wife Allison Holker Shares Sentimental Tribute Video
By Dani Medina
January 7, 2023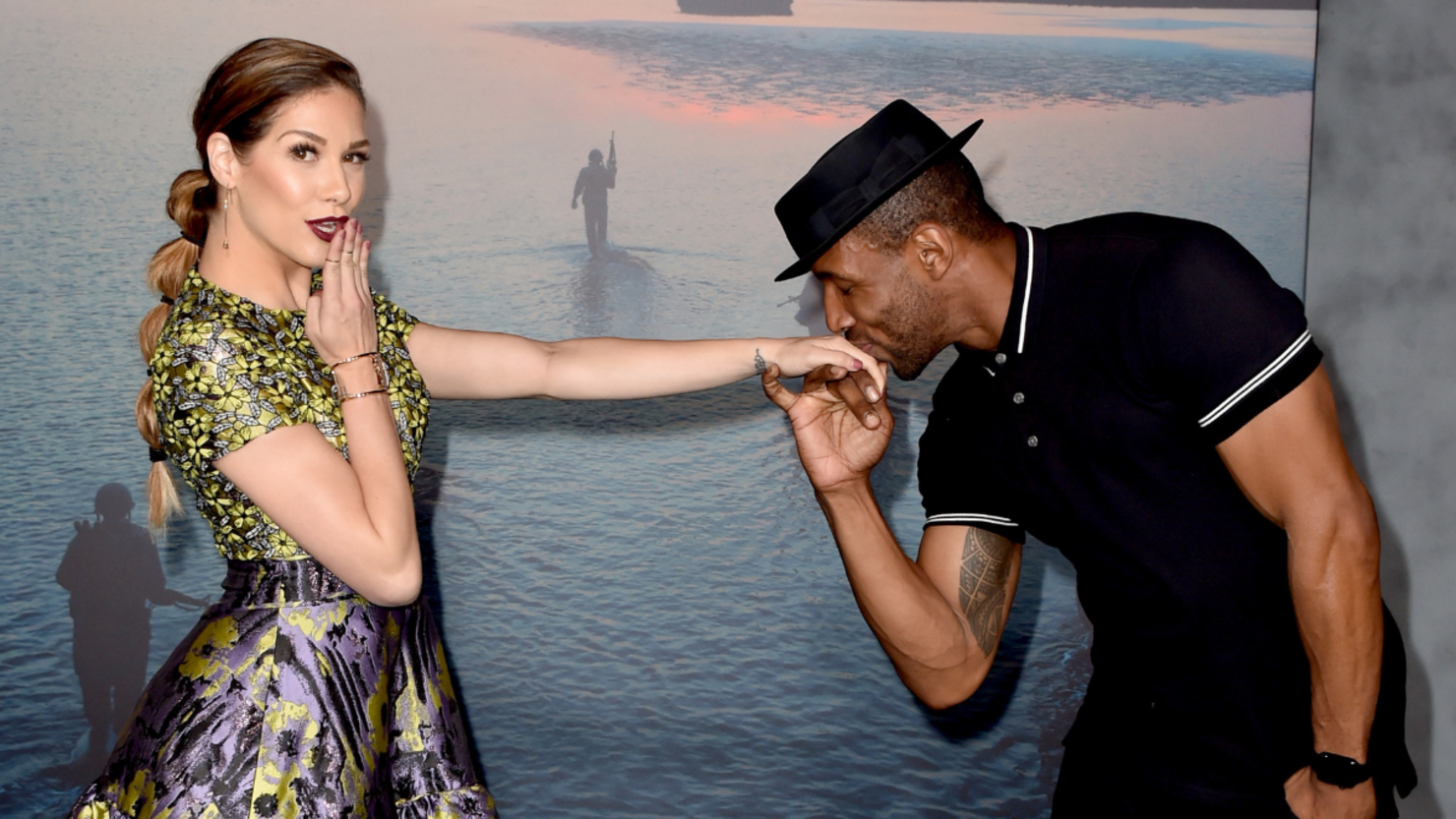 Allison Holker is remembering her late husband Stephen 'tWitch' Boss.
In a sentimental video on Instagram on Friday (January 6), Holker shared photos of her "beautiful life" with her husband to the tune of Rihanna's "Lift Me Up." Among the photos are snapshots from family vacations, their wedding, their children, other photoshoots and candid selfies. "To my husband, best friend, babe, Chee-chalker, Superman and father of my children I LOVE YOU FOREVER and ALWAYS!" Holker wrote in the caption. "We will forever remember you as the true beacon of light that you were and we will continue to cast your light and love throughout the world. Thank you for our incredible memories and our beautiful life shared together."
Ellen DeGeneres commented on the post, honoring the former DJ of her daytime talk show. "His light lives on with all of you," she said. Fellow dancers Derek and Julianne Hough also sent some love to Holker and her family. "A true Icon . We love you Allison 🙏🏼," Derek wrote. "He left his legacy in and with all of you Allison ❤️ Love you," Julianne wrote.
Holker's post comes days after tWitch's close family held a private funeral in Los Angles on Wednesday. A larger celebration of life ceremony for close friends and "the people who Stephen considered his family" will be held at a later date.
tWitch died by suicide in mid-December. He was found dead in a California hotel room from an apparent self-inflicted gunshot wound to the head.
Boss left his home the morning of December 12 without his car, which was unusual behavior for him, his wife Allison Holker revealed at the time. She "frantically" ran into an LAPD station Tuesday and moments later, paramedics were called to a medical emergency at the motel where Boss was found dead by motel staff when he missed his checkout. We know now that the So You Think You Can Dance alum took an Uber from his home to the Oak Tree Inn and turned on airplane mode on his phone to avoid contact with anyone.
Motel staff said tWitch "didn't appear to be in any sort of distress and wasn't visibly upset about anything." He reportedly only carried a small bag and booked the motel room for just one night. tWitch's grandfather Eddy Boss said something similar after he spoke to his grandson over the weekend. He had no reason to think that anything was "out of the ordinary," as he didn't see any signs of stress in the weeks or months leading up to his death.
"He was the same happy-go-lucky person that he's always been," he said.
If you or someone you know is considering suicide or is in emotional distress, please contact the National Suicide Prevention Lifeline at 1-800-273-TALK (8255), text "STRENGTH" to the Crisis Text Line at 741-741 or go to suicidepreventionlifeline.org.