Vanessa Hudgens Has Epic 1-Word Response To Ex Austin Butler's Elvis Accent
By Dani Medina
January 21, 2023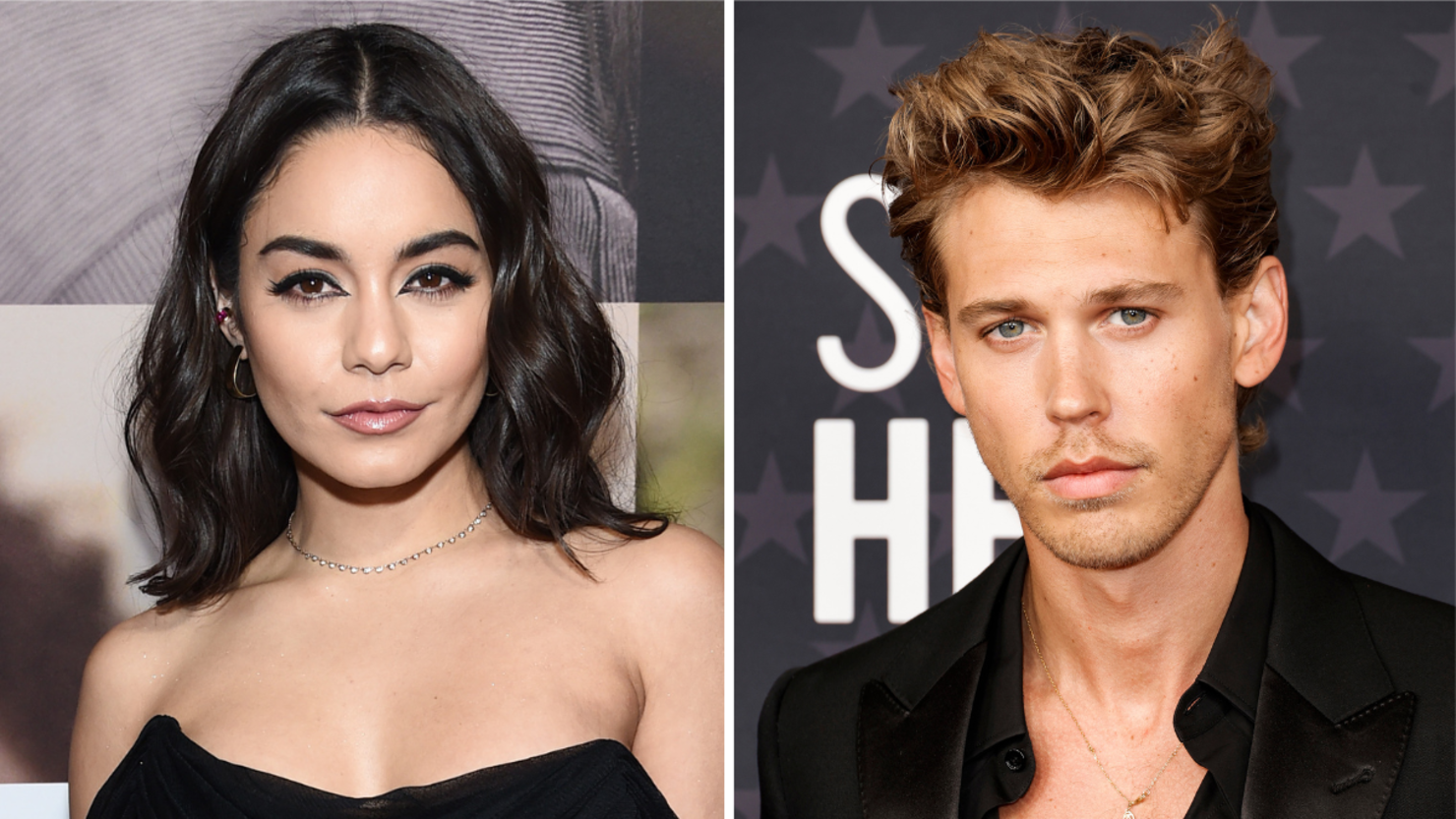 Vanessa Hudgens is the latest to weigh in on Austin Butler's Elvis accent — and boy, is it hilarious.
Last week, the Elvis star caused a stir online during his acceptance speech for Best Actor in a Drama Motion Picture last week when he stood on stage speaking in that Memphis drawl he's been talking in for the past few years thanks to his role in the Elvis Presley biopic.
Butler's voice coach Irene Bartlett said the 31-year-old actor's voice is "genuine" and "could be there forever." "I feel sorry people are saying that, you know, it's still acting (but) he's actually taken (the voice of Elvis) on board ... he was working on it all the time and it's difficult to switch off something you've spent so much focus (and) time on," she said.
Page Six reported the news and celebrity news account @ryinskott shared a screenshot of the article on Instagram with the caption, "He went to the Lady Gaga school of Oscar campaign acting." His caption pokes fun at Lady Gaga's Italian accent after filming House of Gucci.
Hudgens commented on the post, "Crying."
Butler and Hudgens were first linked in 2011 and dates for over eight years before calling it quits in 2020 — in the midst of filming for Elvis.
In fact, the Disney Channel alum suggested he should play Presley. "Last December, we were driving along and we were listening to Christmas music, and then an Elvis Presley Christmas song came on. He had just dyed his hair dark. He's a natural blond, and I was looking at him and he was singing along and I was like, 'Babe, you need to play Elvis,'" she said on Live with Kelly and Ryan in 2019, Page Six reports.
This story took a turn, however, when Butler recently made a public comment about a "friend" who urged him to do the movie. That "friend"? His ex-girlfriend. "The month before I heard that Baz (Luhrmann) was making the movie, I was going to look at Christmas lights with a friend, and there was an Elvis Christmas song on the radio and I was singing along, and my friend looked over at me and goes, 'You've got to play Elvis.' I said, 'Oh, that's such a long shot,'" he said on the Actors Roundtable earlier this month.
Post-Hudgens, Butler, 31, moved on to Kaia Gerber, 21, model and daughter of Cindy Crawford. There's even a crazy photo of Gerber and Hudgens online that'll definitely mess up your perception of time.