21 Savage 'Feels A Lot Of Energy Missing' After Takeoff's Death
By Dani Medina
January 28, 2023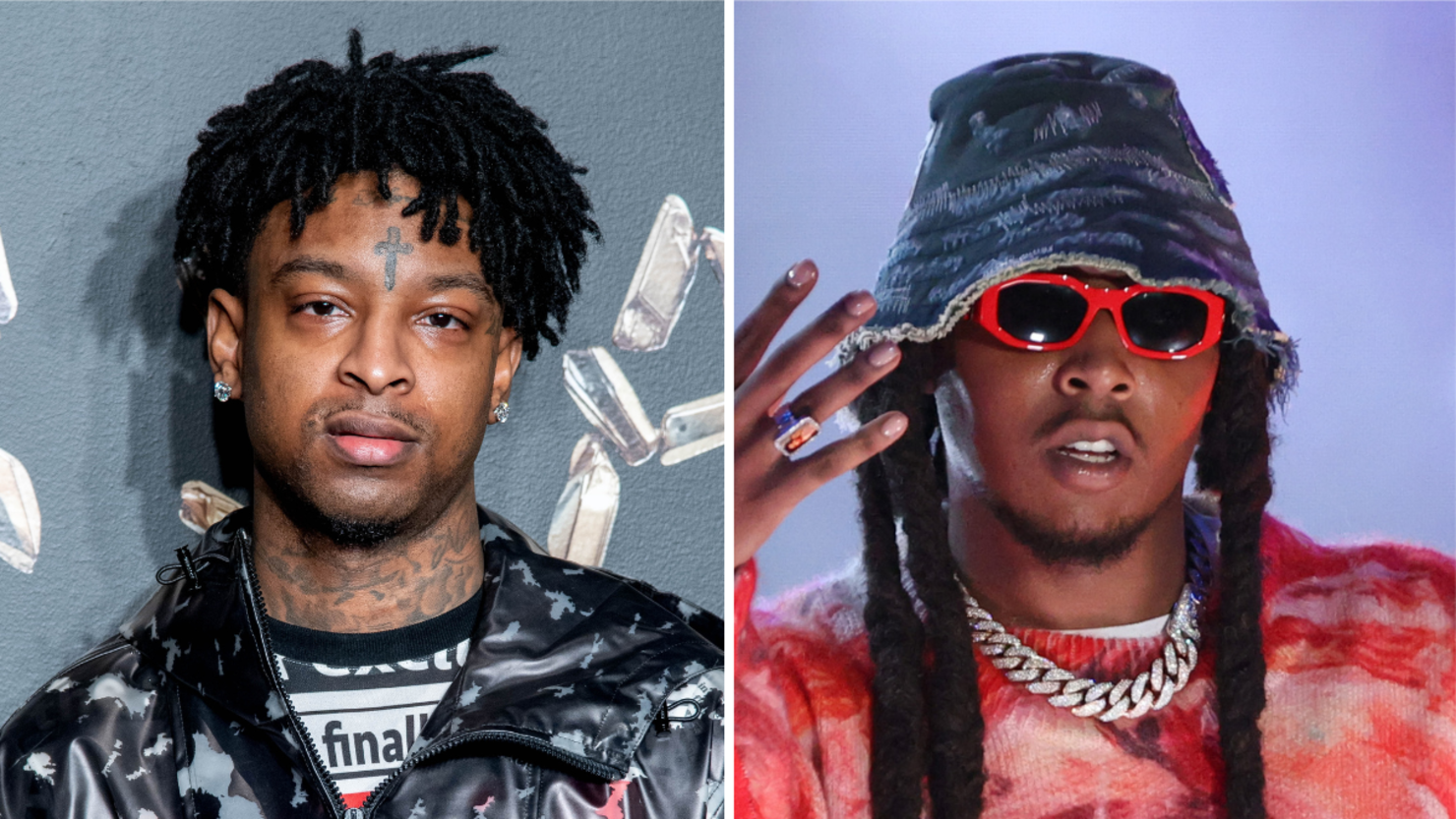 21 Savage is opening up about the death of Takeoff.
The "Bank Account" rapper was named Complex's Best Rapper of 2022 and in his cover story, he discussed how the city of Atlanta is reeling from the loss of the Migos rapper.
"You can feel a lot of energy missing from Atlanta right now. Atlanta just ain't the same, honestly. That shit be really driving me crazy. I feel like we took a lot of big ass losses last year. I don't feel like we'll ever recover from that shit, if I'm being honest. Especially with Takeoff," 21 said.
He added that Atlanta is "just in a dark place right now." "Going outside ain't the same, clubs ain't the same, you just feel it," he continued.
To get that energy back, 21 Savage said "there's nothing you can do to fill that void" but it's important to "hold on to what we have left and cherish what we have left." Takeoff is one of those people who "just isn't replaceable," he said.
Takeoff was fatally shot in Houston back in November. The suspect in his murder, Patrick Clark, was released from jail earlier this month after posting his $1 million bail. He's been confined to his parent's house in Houston, however, a requirement of his bond. He also can't have any contact with Takeoff's family.