Watch Bad Bunny Passionately Sing Ariana Grande & Harry Styles Hits
By Rebekah Gonzalez
March 15, 2023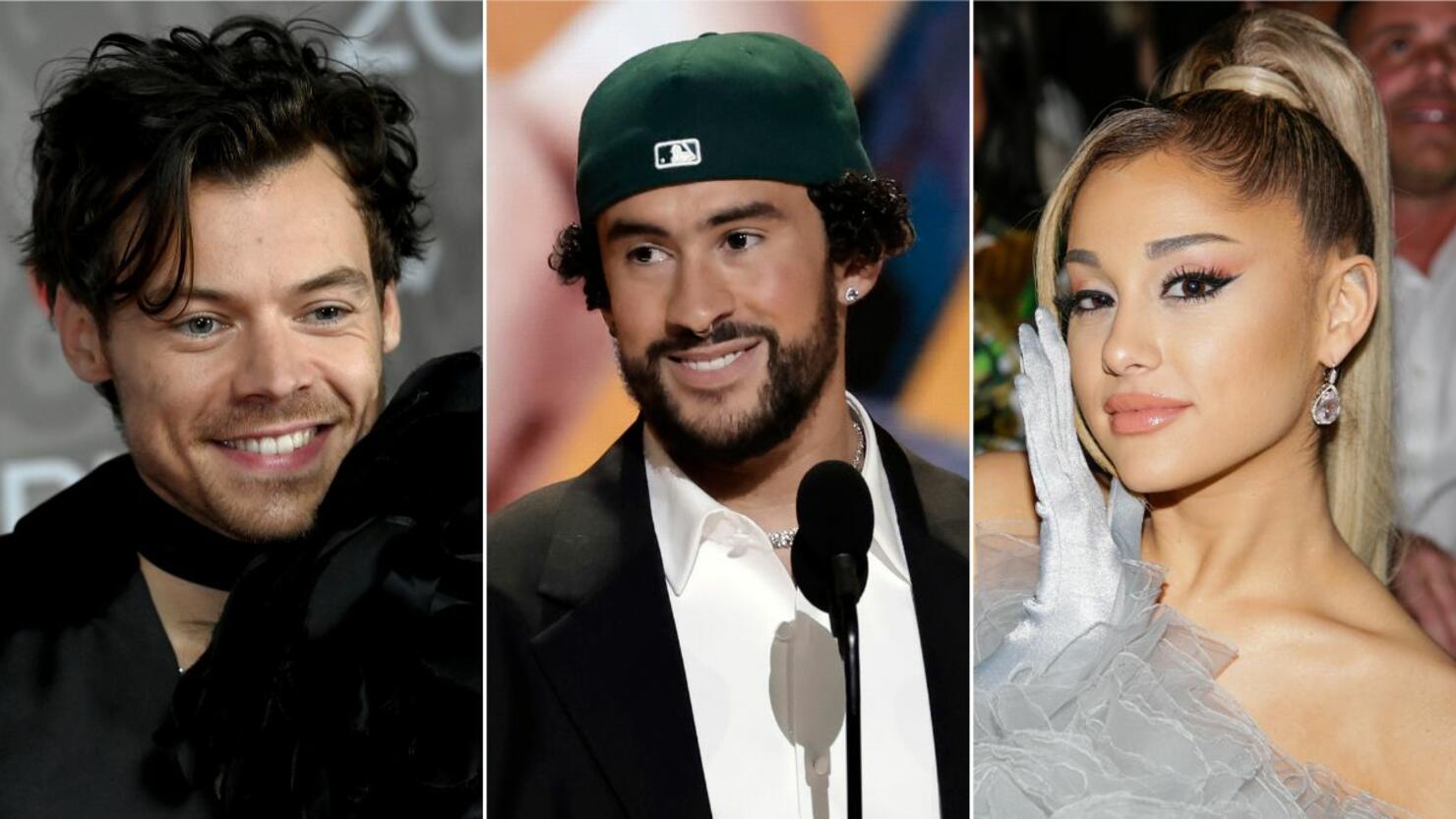 Bad Bunny, whose real name is Benito, was the latest star to hit the streets with James Corden for the popular Late Late Show segment Carpool Karaoke. On Wednesday night (March 14th), the international superstar sang along with Corden to some of his biggest hits including "Dakiti," "Tití Me Preguntó," and his feature on Cardi B's "I Like It."
After getting through his own hits, Corden shifted things toward smash hits from some of the biggest stars from America and the UK. But before that, Benito revealed that he was almost late to his opening performance at the Grammys last month. "You know what happened? LA traffic," he told Corden.
The first English language song the two sang together was "Break Free" by Ariana Grande and Zedd, which the singer actually chose himself. While singing along passionately, Benito shared that the hit is one of the English songs that he knows most of the lyrics to.
After a quick pitstop to practice wrestling, Corden and Benito sang one of the biggest songs of 2022, "As It Was" by Harry Styles. While he might have not known as many words as "Break Free," he still came through with all of the lyrics for the chorus to the Grammy-nominated song.
Benito and Harry actually shared a sweet moment earlier this year when the reggaetón singer attended a Love on Tour show.