Watch: Ice Spice Shares A Special Moment With Taylor Swift
By Tony M. Centeno
March 28, 2023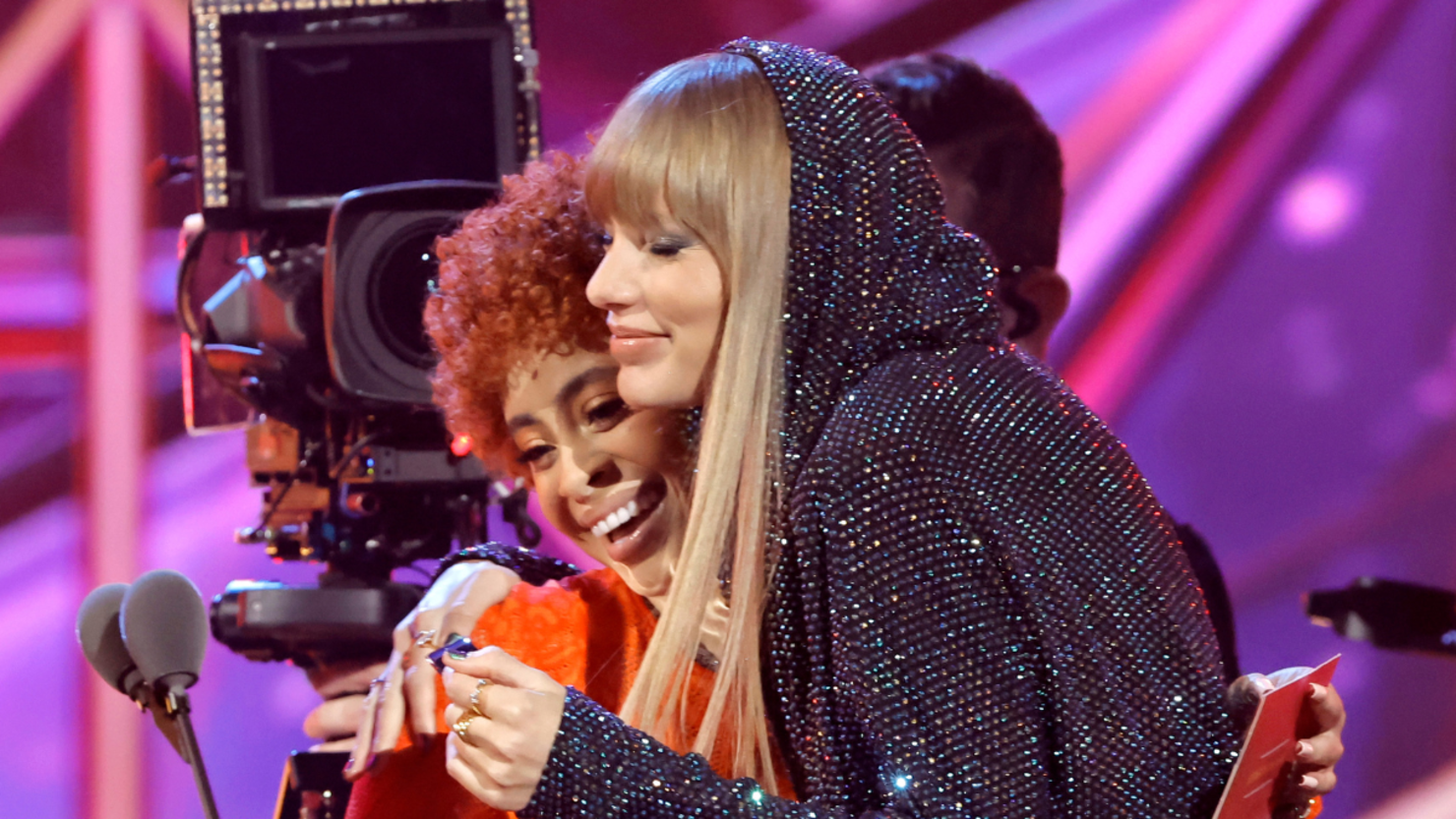 Ice Spice stole the show at the 2023 iHeartRadio Music Awards, especially at the end.

On Monday night, March 27, the "Munch" rapper hit the red carpet at iHeartRadio's annual award show while rocking her signature red afro and a flashy zebra print dress, black leggings and black heels. She enjoyed all the highlights of the show until it was her time to announce the winner for "Song of the Year." After she took the stage with her recent collaborator Pink Pantheress, both rising artists revealed that Taylor Swift won the trophy. Once she approached the podium, Ice Spice looked overjoyed when Swift gave her a hug as she accepted the award.
Ice Spice and Pink Pantheress have been taking over the airwaves with their latest hit "Boy's a Liar Pt. 2." Prior to that, the New York native has been gaining plenty of popularity among some of the biggest artists in Hip-Hop from Drake to Cardi B. She was recently selected to participate in a new program by Samsung Galaxy and iHeartRadio that will that her even more popular. As if that wasn't enough, Nicki Minaj recently co-signed the artist as rap's new princess. She shared a recent magazine cover featuring Ice and even quoted one of her songs. Ice Spice even got to hang out with one of her biggest fans, Kanye West's daughter North.

The 23-year-old rapper is still riding the wave of her latest project Like..? Her debut project features six tracks including her biggest songs like "Munch" and "Gangsta Boo" featuring Lil Tjay. The New York artists tried to shoot the video for it their collaboration last year, but it was rescheduled after Tjay was arrested nearby the video shoot in N.Y.

See more scenes of Ice Spice at the 2023 iHeartRadio Music Awards below.