Kim Petras Says New Song With Nicki Minaj 'Changed' Her Life
By Rebekah Gonzalez
April 21, 2023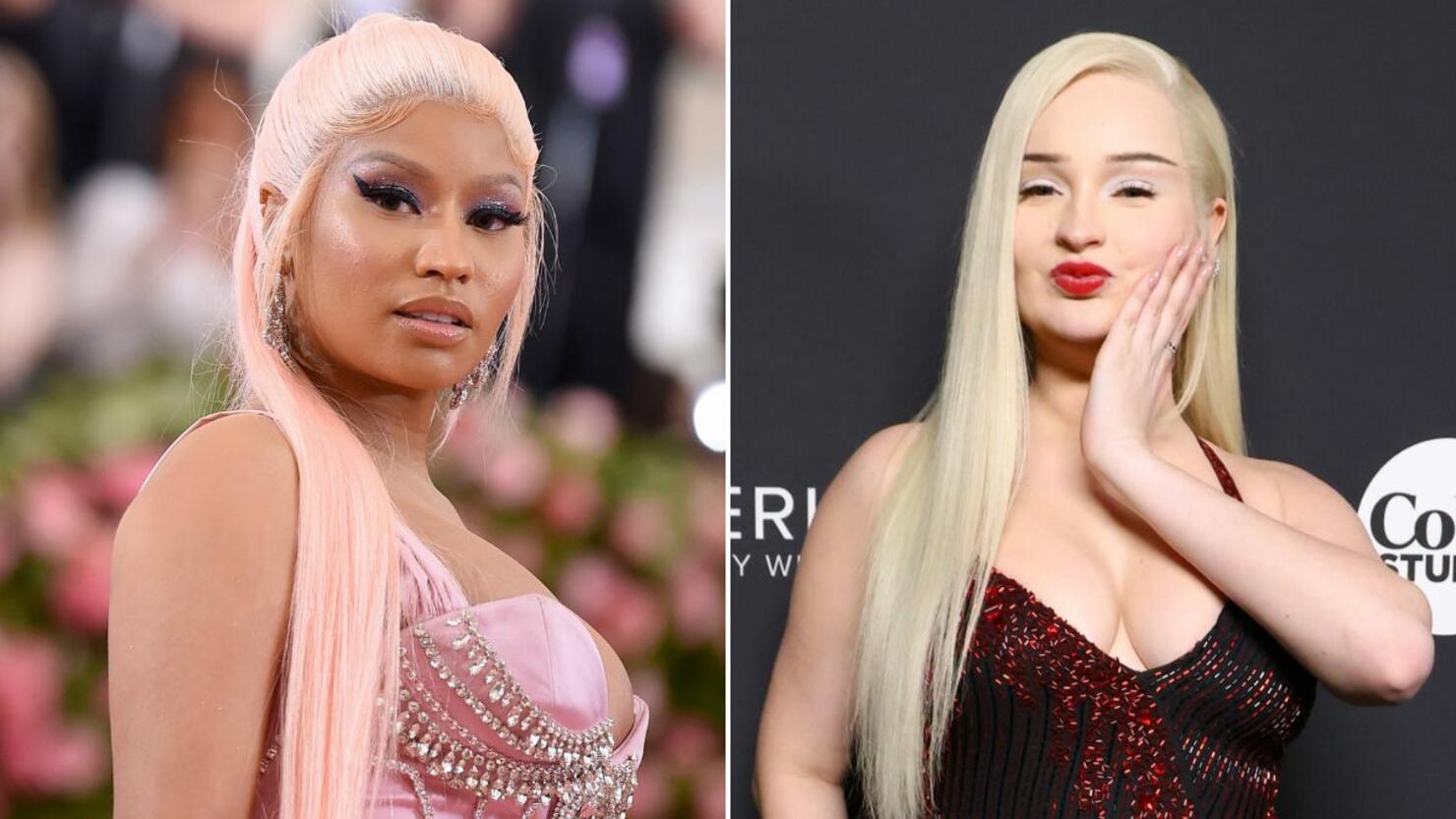 Kim Petras and Nicki Minaj's highly-anticipated collaboration has arrived! On Friday, April 21st, Petras dropped her song "Alone" which features an impressive verse from the iconic rapper. The song also includes an effective sample of Alice Deejay's 1997 Eurodance hit "Better Off Alone" for a chorus that will surely have pop lovers shouting along to on dance floors all summer.
The pop princess opened up about working with Nicki during a recent interview, saying that the rapper's verse changed her life. "It doesn't feel real still. Her singing "It's Barbie and it's Kim Petras," I cried, I was on the floor," Petras said. "She just changed my life in so many ways with that verse and that verse rips, I love her and I'm so inspired by her always, it's crazy to me. I don't know how she does it, but she's just the greatest ever."
"Alone" is presumably the latest single from Petras' long-awaited major-label debut album. After the album Problématique was scrapped in July of 2022, fans have been hungry for a full-length release from the Grammy winner. In addition to the Nicki collab, Petras has also released "If Jesus Was a Rockstar" in 2022 and "Brrr" in 2023.
During her iHeartRadio LIVE show in January, Petras promised an album and more is in store for 2023. "Tour, album, all of that. I feel like it's gonna be better and more exciting and pushing harder than ever before. I'm super confident in the music," she said. "I want to give you the best era for this I can possibly give you and I want everything to be right."