King Charles Acknowledged Prince Archie's Birthday After Coronation
By Rebekah Gonzalez
May 8, 2023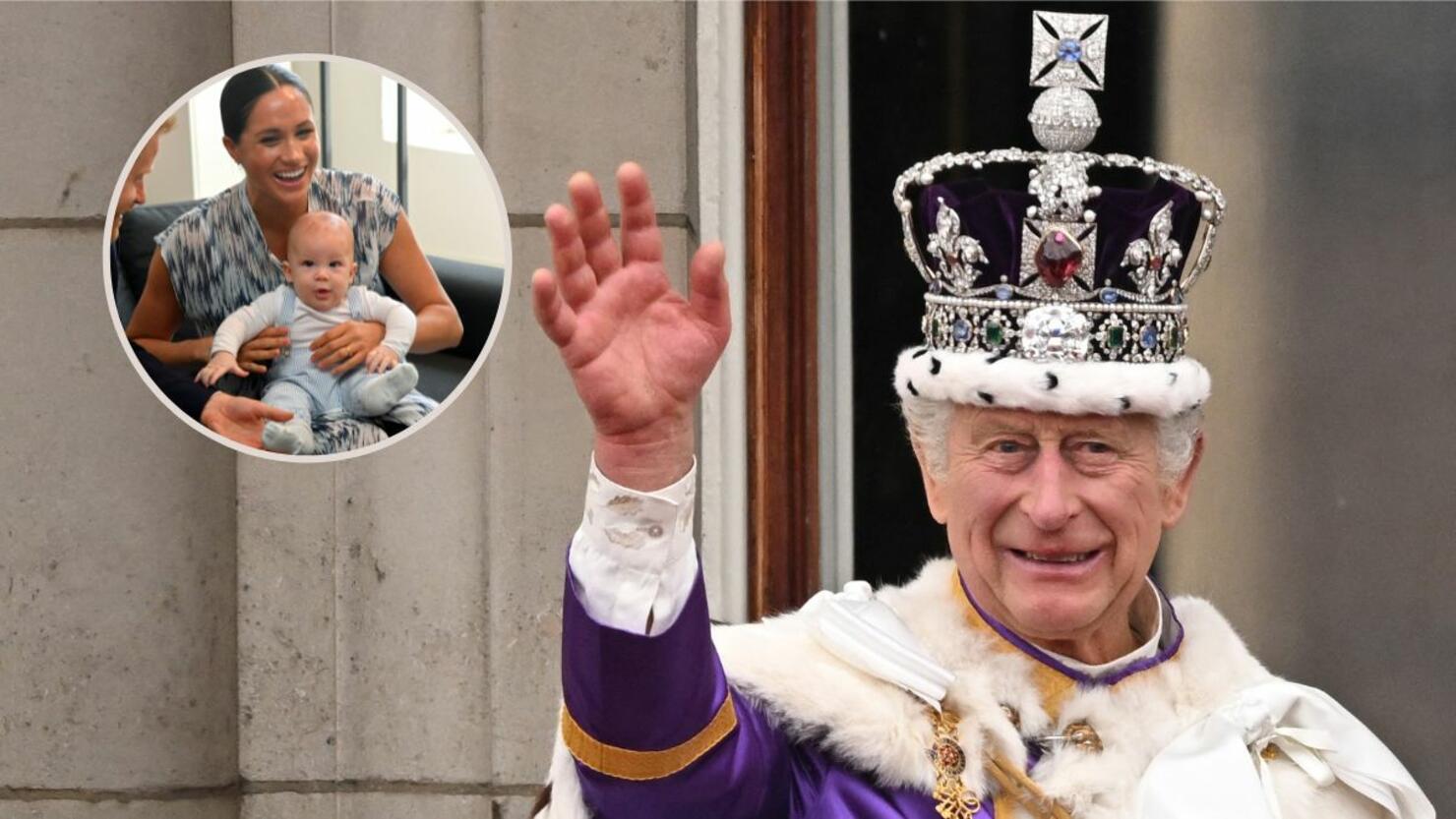 The newly crowned King Charles had a busy weekend and new reports claim that he made time to acknowledge his grandson Prince Archie's fourth birthday, which took place the same day as the coronation on Saturday, May 6th. According to the Daily Mail, the moment came during a private family gathering at the palace after appearing on the balcony with Queen Camilla and other members of the royal family. King Charles reportedly raised his glass for a toast and wished Prince Harry and Meghan Markle's son a happy birthday "wherever he was."
In the weeks leading up to the coronation, it was revealed that Prince Harry would be in attendance without Markle so she could stay home with Prince Archie on his birthday. "There was no way that Meghan was going to miss her son's birthday," a source said at the time.
While Prince Harry attended the historic ceremony despite the tension between him and his family, he received a less-than-royal treatment. Harry sat well behind the working members of the royal family and left as soon as the ceremony was over to get back home in time for Prince Archie's fourth birthday celebrations. The coronation marks the first time the royal family was together since the release of Harry's bombshell memoir Spare. "There is no chance of a reconciliation anytime soon, I'm afraid — I think he will get a very icy reception from the Windsors," former royal butler Paul Burrell correctly predicted last month.