Kim Petras Unveils 'Feed The Beast' Tracklist, Includes Surprise Collab
By Rebekah Gonzalez
May 23, 2023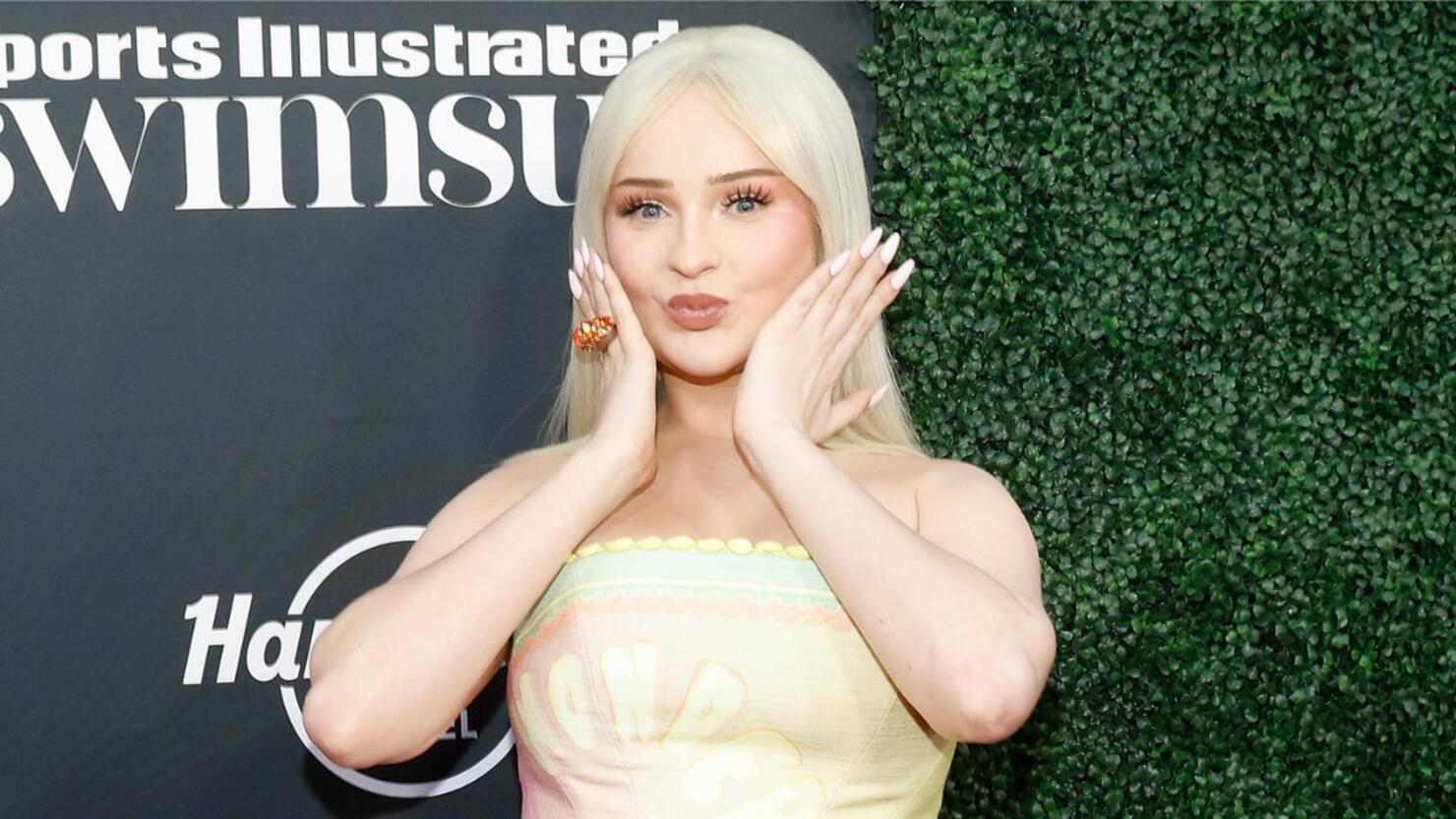 There's exactly one month left until Kim Petras fans finally get to hear her major label debut album, Feed The Beast. To celebrate, the rising pop star revealed the full tracklist for the album on Monday night (May 22nd), as well as shared a new photo of the album art which features her looking dead into the camera, hair damp, and a big chain across the shoulder.
Feed the Beast will include Petras' previously released collaborations, the Grammy award-winning "Unholy," with Sam Smith, and her recent team-up with rapper Nicki Minaj called "Alone." The 15-track album will also include a never-before-heard collaboration with alt-pop queen BANKS. Petras briefly confirmed the collab would be included in the new album while answering fan questions on Twitter earlier this month. One of Petras' most beloved singles, "Coconuts," will also be featured on the album.
Check out the complete Feed The Beast tracklist below:
"Feed the Beast"
"Alone" feat. Nicki Minaj
"King of Hearts"
"Thousand Pieces"
"Uh Oh"
"Revelations"
"BAIT" feat. BANKS
"Sex Talk"
"Hit It From the Back"
"Claws"
"Minute"
"Coconuts"
"Castle In the Sky"
"Brrr"
"Unholy" with Sam Smith
After years of teasing and one scrapped debut album later, Petras finally revealed the name and official release date of her forthcoming album. Petras sat down with iHeartRadio last year to discuss the strange "mix of things" that inspired Feed The Beast. "I'm super into Greek mythology at this moment. I'm super into rockstars, I'm really into a lot of Hollywood stories of people who didn't make it and what they did after and that kind of darkness of Hollywood," she shared. "It's an interesting mix of things. It's also kind of Berlin. There's definitely the Berlin kind of the Berghain moments that go a little harder sonically and some more techno in this round too but it's all over the place. It's really kind of the essence of me."
Feed The Beast drops on June 23rd!