Hayley Kiyoko Addresses Potential Selena Gomez Collaboration
By Rebekah Gonzalez
May 31, 2023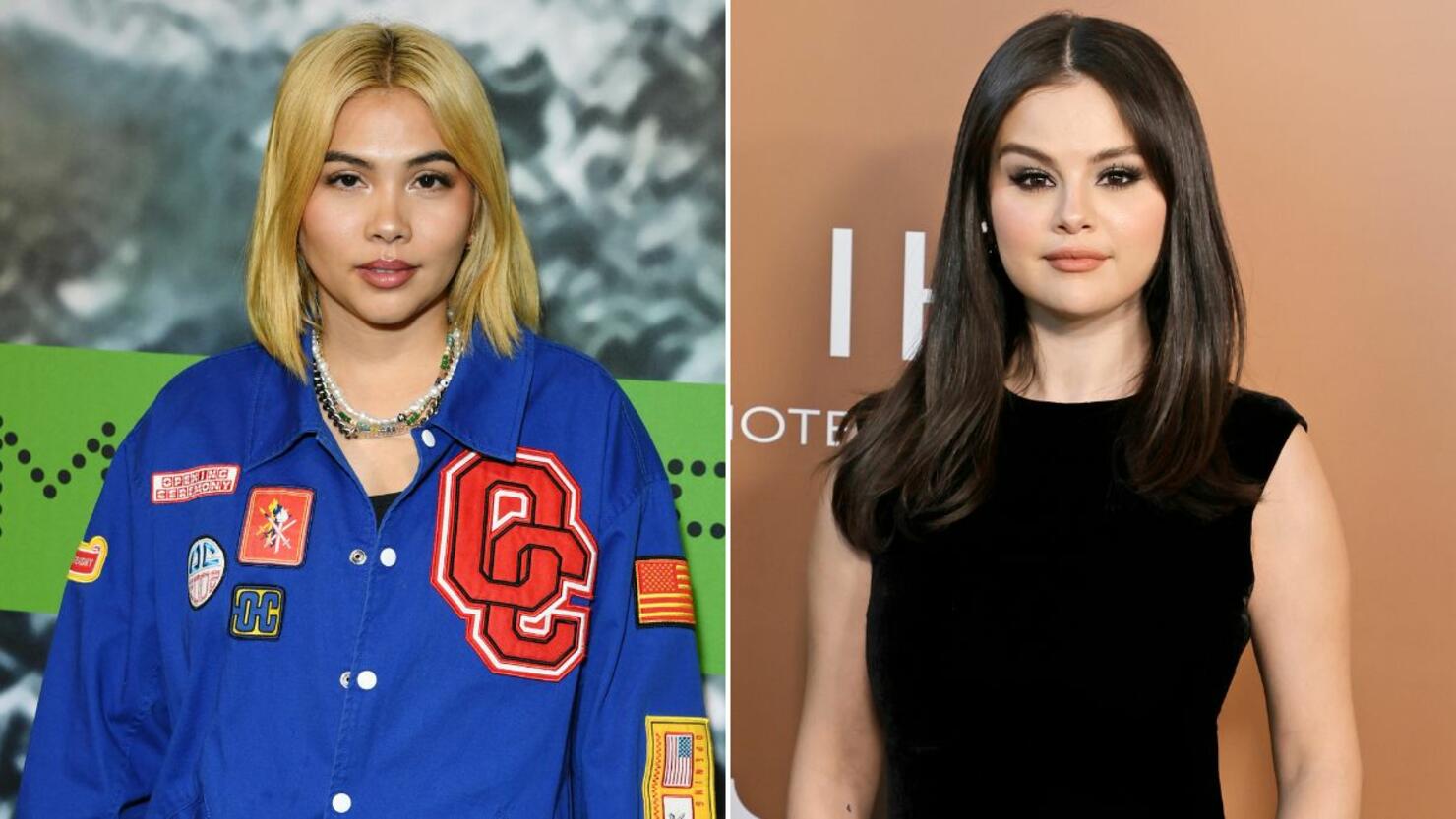 Hayley Kiyoko and Selena Gomez may be reuniting over 10 years after Kiyoko guest starred on the hit Disney Channel show Wizards of Waverly Place. During a recent interview with ET Canada, the "Girls Like Girls" singer revealed that she "would love" to collaborate with Gomez on some new music and has even reached out in the past.
"I would love that," she said. "I think I've reached out to Selena a couple times trying to get her on a song or two. I love her music." Kiyoko continued, "I feel like the fans would freak out if we did a song together so I'm going to keep hitting her up and see what happens," adding that she's "glad the 'Stalex' fans are getting what they deserve."
"Stalex" refers to her Wizards character Stevie Nichols' friendship with Gomez's Alex Russo on the show. In March, showrunner and writer Peter Murrieta revealed that the show was "close" to exploring Alex's sexuality and wished the show was able to further explore her relationship with Stevie. "We could have played more with the relationship between Stevie and Alex. But we weren't able to in that time," Murrieta said on Jennifer Stone (Harper Finkle) and David DeLuise's (Jerry Russo) rewatch podcast. "But it was pretty clear to all of us what that relationship was. ... We got as close as we could. I mean, it was pretty close."
Kiyoko said of the late revelation, "It's just been so funny to me because I know when I shot those four episodes I had no idea that, at least ten years later, we would still be high off of Stalex."
In June, Hayley Kiyoko will join the star-studded list of performers for this year's "Can't Cancel Pride 2023 - The Future Starts Now." Fans can tune in to Can't Cancel Pride 2023 and watch the one-hour benefit special via iHeartRadio's YouTube and Facebook pages, as well as iHeartRadio's PrideRadio.com, Revry, The Roku Channel and The Advocate Channel on June 15th at 8pm ET/5pm PT.