Adele Attempts Beyoncé's Mute Challenge At Her Own Residency Show
By Rebekah Gonzalez
August 26, 2023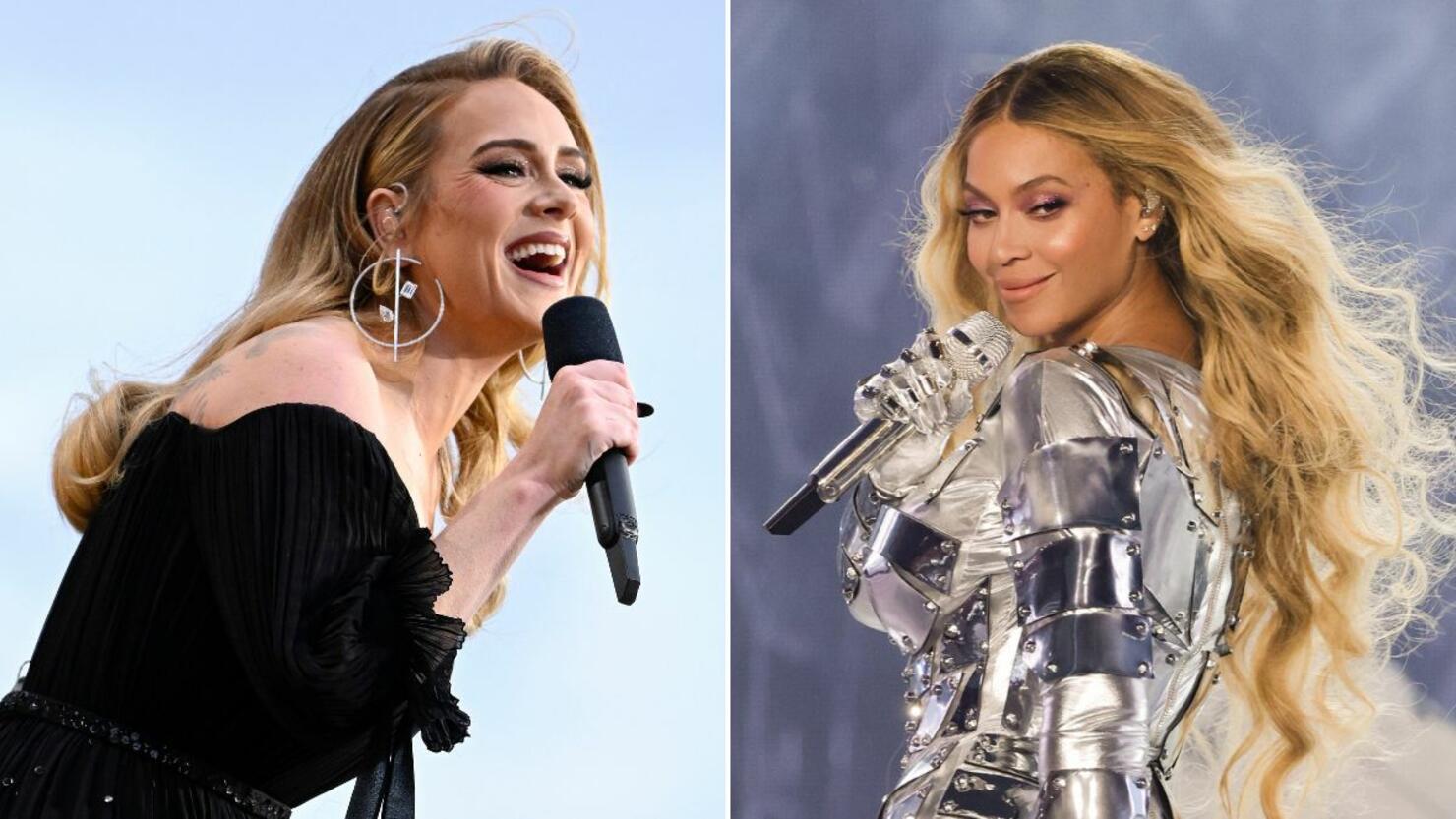 Adele is taking a page out of Beyoncé's Renaissance World Tour book. During one of her recent Las Vegas residency shows, the Grammy winner tried out the Mute Challenge that Beyoncé does with her fans during her song "Energy." In the hilarious video reposted by Twitter account Pop Base, Adele tells her fans, "Let's do a quick practice then. Okay. Ready? Everybody on mute."
However, her fans in the audience kept talking and Adele wasn't happy. "You f—ing failed miserably!" she joked. "When she sings 'Everybody on mute,' you have to be f—ing quiet!" she explained again. Adele went on to make fun of one of Beyoncé's recent audiences that also "failed miserably." Check out the video of Adele trying the mute challenge below!
Beyoncé is nearly finished with her Renaissance World Tour and shared a special birthday request from fans attending the final shows. "Virgo Season is upon us. This tour has been such a joy and as we approach the last month, my birthday wish is to celebrate with you wearing your most fabulous silver fashions to the shows 8.23 - 9.22!" the pop star wrote. "We'll surround ourselves in a shimmering human disco ball each night. Everybody mirroring each other's joy. Virgo season together in the mouse of chrome. See you there!"
Adele and Beyoncé will actually be in Las Vegas at the same time this weekend as the latter takes over Allegiant Stadium on Saturday, August 26th, and Sunday, August 27th. Meanwhile, the second leg of Adele's popular Weekends With Adele residency will continue through November 4th.