Billie Eilish Teases Her 'Next Album' During Music Midtown Performance
By Rebekah Gonzalez
September 17, 2023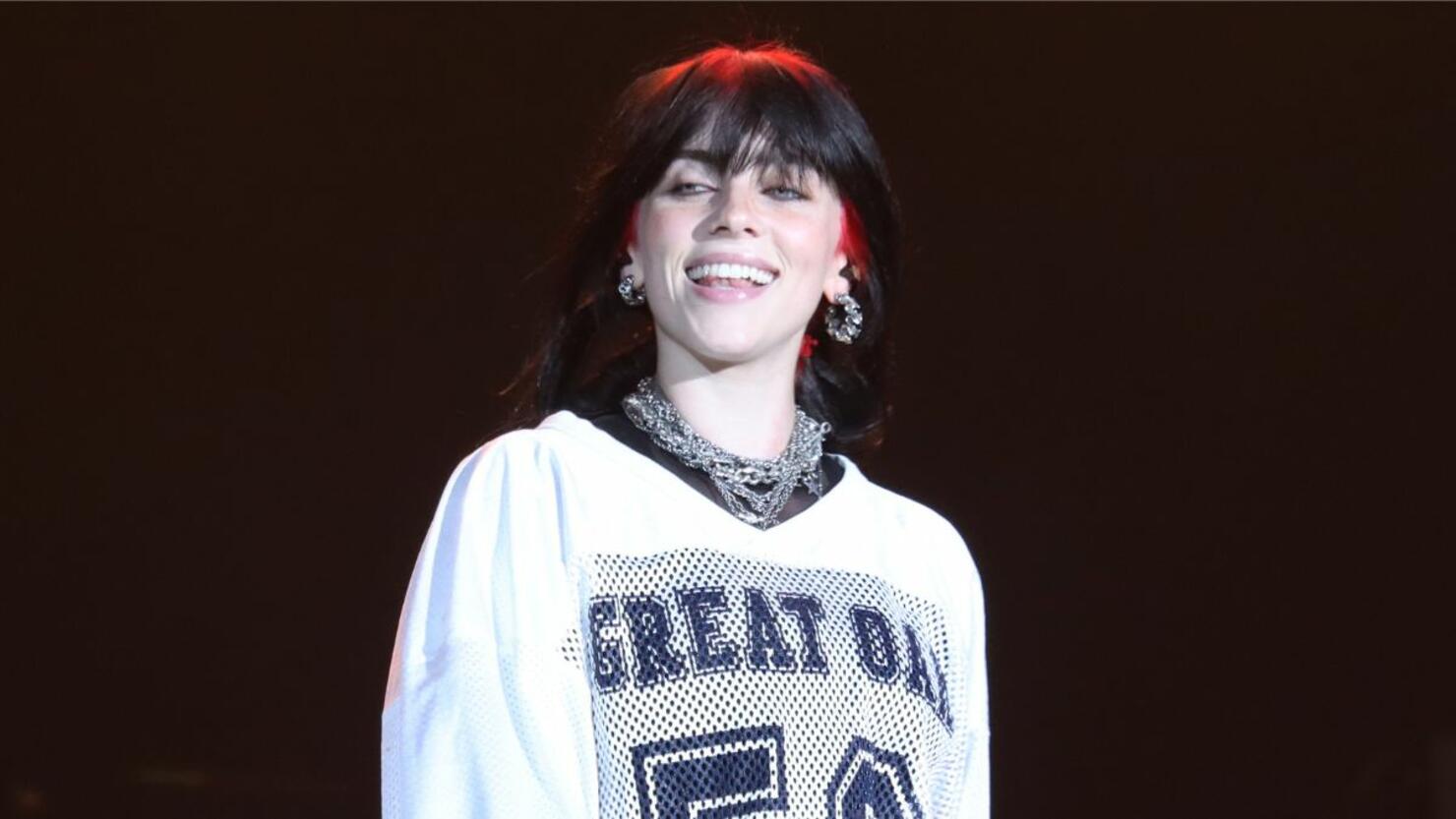 Billie Eilish dropped a hint about her next studio album during a recent performance. While headlining the Music Midtown festival in Atlanta, Georgia on Saturday, September 16th, Eilish took a moment to address the crowd. After thanking her fans for coming out to her performance, the Grammy winner slyly added, "I will see you after the next album comes out."

The crowd, of course, went wild at the mention of her third studio album. Whenever it comes out, it will be the follow-up to her sophomore album Happier Than Ever which dropped in the summer of 2021. Her debut studio album When We All Fall Asleep, Where Do We Go? arrived in 2019.
Eilish first confirmed that she and her brother FINNEAS were working on the new album last year. "We just started the process of making an album, which is really exciting," she shared during her annual Vanity Fair interview. In a more recent visit to Dua Lipa's podcast At Your Service, she went on to talk about the creative process for the third album.
"Everything is different about it," she said of the music-making process. "I've been trying to compare recently, just because I'm getting used to doing it in a different way. And trying to be like, 'It's OK to do that. I'm OK. I'm still able to do that; I'm capable still.'" Eilish went on, "And, you know, touring for a year-and-a-half, then coming back to it, and being way older – and not even much older, but again, the jump between 18 and 21 is a big jump," Eilish added. "Just mentally and physically, and realistically. It's just been completely different."