Megan Thee Stallion Opens Up About 'Bonding' With Justin Timberlake
By Rebekah Gonzalez
September 19, 2023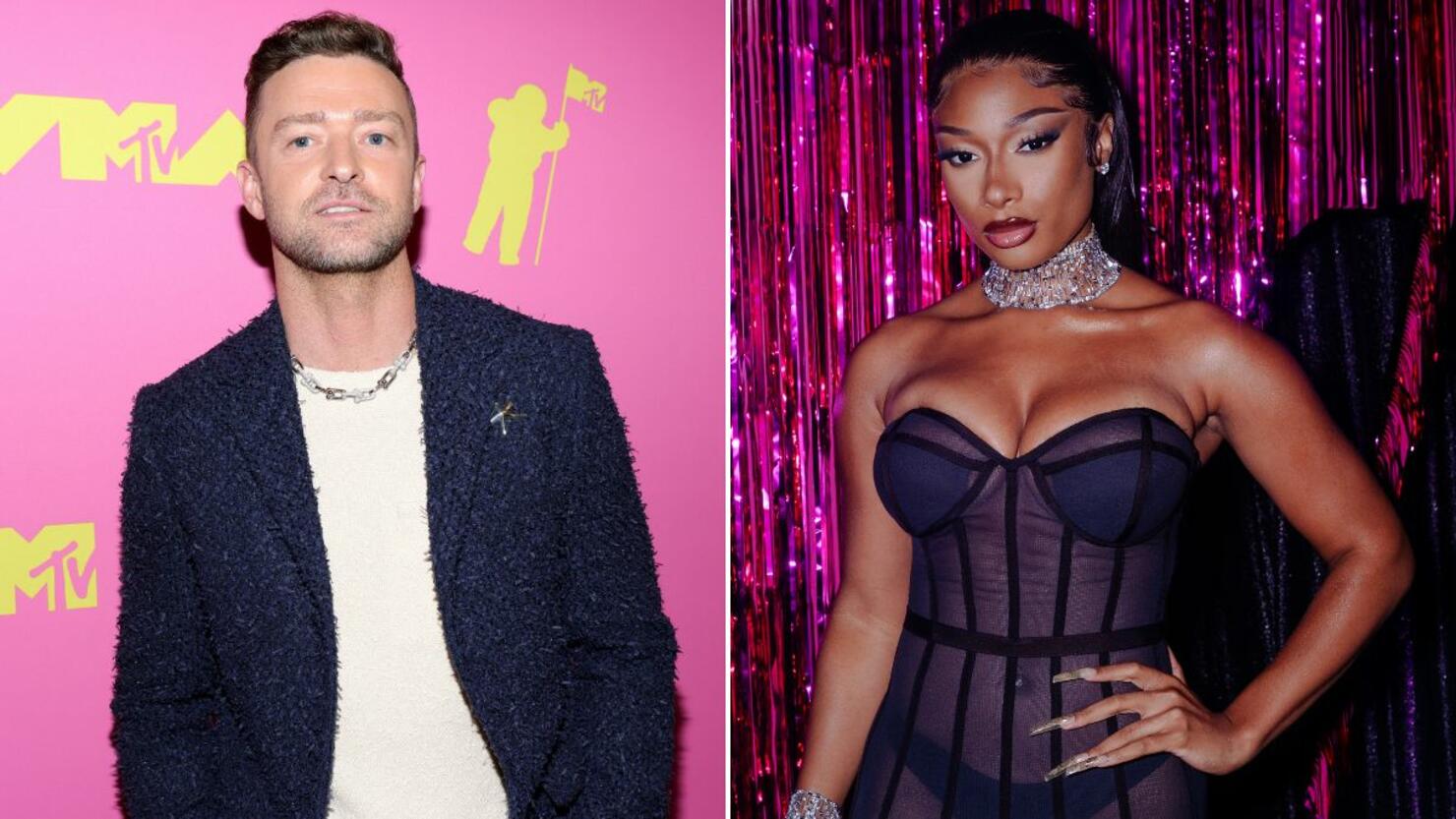 Megan Thee Stallion is giving fans more details about her meet-up with Justin Timberlake. At the 2023 MTV Video Music Awards earlier this month, Meg and Timberlake went viral after fans interpreted some backstage footage of the meeting as a fight. The rapper quickly put the rumors to rest by sharing a TikTok of the two of them having a great time together. Now she's opening up about meeting the *NSYNC member for the first time.
"I don't have any apps on my phone right now, like social media-wise, so I didn't know what the hell anybody was talking about," Meg told Us Weekly. "And my friend called me, she's like, 'Were you arguing with Justin Timberlake?' I said, 'Why would you ask me that? Like, in what world would they say [I'd] be arguing with Justin Timberlake? What are you talking about?'" Then when somebody showed me the video I was like, 'Oh, my God! I talk with my hands! I'm not tussling with no damn Justin Timberlake.'"
Meg went on to reveal that she and Timberlake were "bonding" over their shared astrological sign, Aquarius. But the music got too loud and she couldn't hear him well. "I was just telling him, like, 'No, no, no. I can't hear you. I have my in-ears in. This meeting right here does not count. I'm going to meet you after this,'" she said of the viral video. "We got to go bring sexy back, so I'm excited," Meg said, referring to one of JT's biggest hits. She also revealed that a collab could be in the works. "I definitely want to do a song with him."