Doja Cat Shows Gratitude To Fans On 'Scarlet' After Past Drama
By Rebekah Gonzalez
September 22, 2023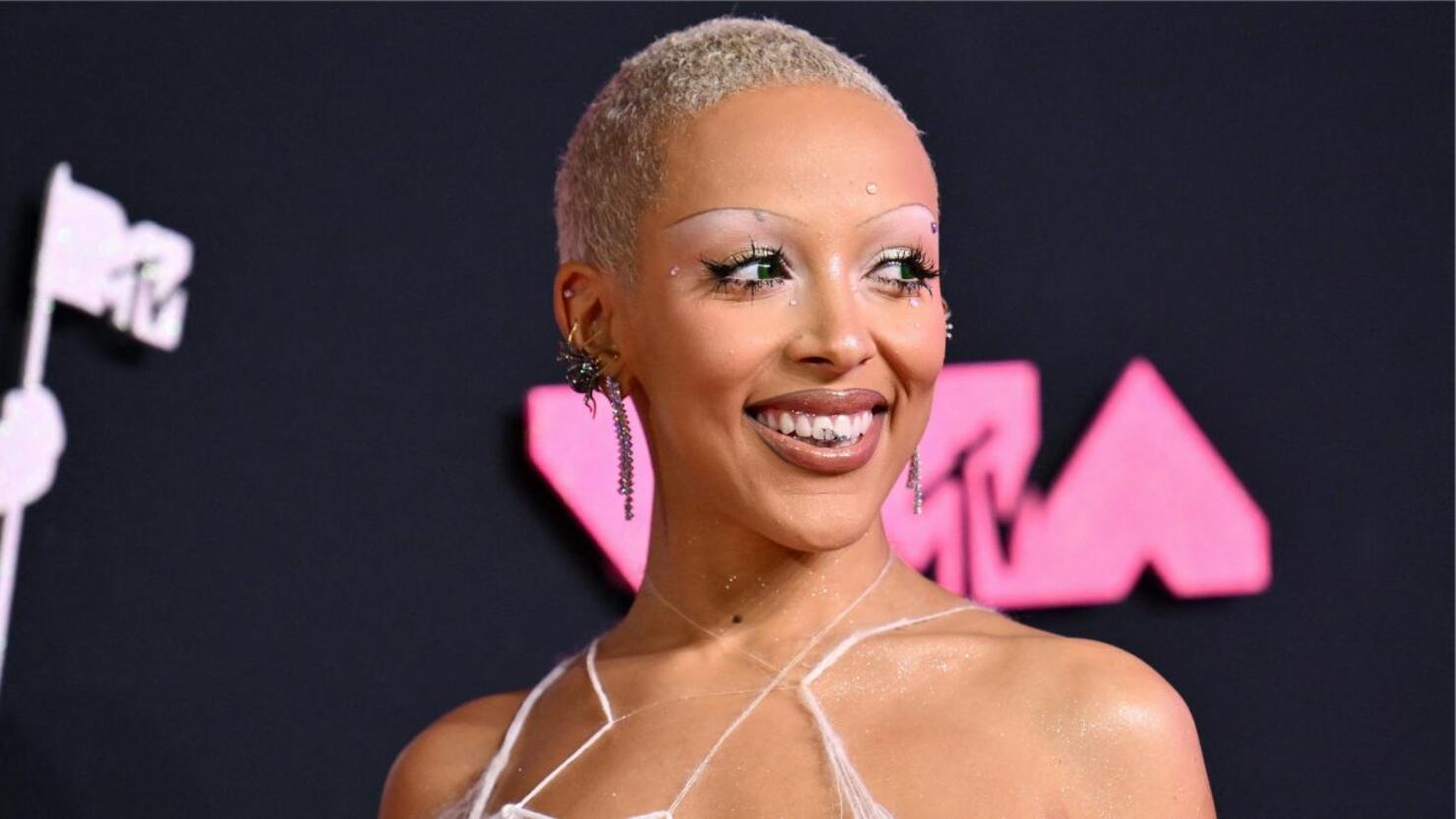 Doja Cat's new album Scarlet is finally here after a full year of teasing and trolling online— around this time last year, Doja was telling fans she was going to release a rock album "called Rock Out Volume 1: The Abyss 5000" and "an experimental jazz album"— and even jeopardizing her relationship with her fans. However, after the 17-track album arrived on Friday, September 22nd, we think it's safe to say Doja's fans will feel seen and satisfied with the range she shows off on the new project.
After expressing she had become disillusioned with pop music and tired of people questioning her validity as a rapper, Scarlet sees Doja expertly straddling the line between the two genres (as she's always done). She gives fans plenty of bars on tracks like "Attention," "Balut," "Can't Wait," (which she also sings on), "WYM Freestyle," "Ouchies," "F—k The Girls (FTG)," and "Love Life." The aforementioned track also addresses her past controversies and sets the record straight: Doja appreciates her fans and is grateful to be making music that is heard by millions of people.
Scarlet also has plenty of catchy hooks and luscious pop R&B beats. The release of the album arrived with another single release and music video, "Agora Hills." Other stand-outs include "Go Off," "Gun," and of course, her latest smash hit "Paint The Town Red." The hitmaker also got to work with internet star/producer Jay Versace after revealing she'd love to work with him back in 2021. Versace, who you may know from countless memes and GIFs, is credited as a producer on "97," "Often," and "Love Life." Doja Cat will be supporting the album with her upcoming Scarlet Tour which kicks off on Halloween, October 31st, at the Chase Center in San Francisco.