Lindsey Buckingham Sent Emotional Email to Mick Fleetwood After Firing
By Andrew Magnotta
October 15, 2018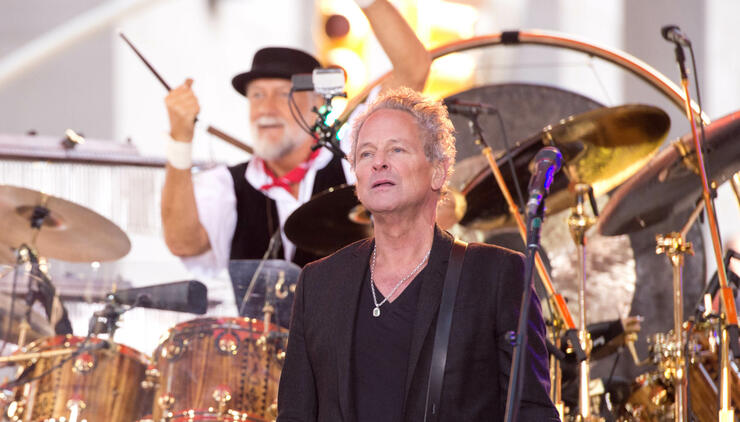 Lindsey Buckingham's split with Fleetwood Mac this past winter may have appeared quiet — almost amicable — to the public but it certainly wasn't to Buckingham, based on documents from the guitarist's recent lawsuit against his former band.
There was a lag time of nearly three months between when Buckingham was dismissed from his longtime role in the band and when it was announced. And it took several more weeks before Buckingham finally addressed the situation publicly, which he did obliquely from the stage at a fundraiser.
Yet we now know that from the date of his firing just days after Fleetwood Mac was honored as MusiCares Person of the Year in January, Buckingham was working in vain to contact his former band mates to settle their issues.
When they wouldn't pick up his calls, Buckingham resorted to emailing the Rock and Roll Hall of Fame band's co-founder Mick Fleetwood. The message, dated February 26, is included as Exhibit A in Buckingham's lawsuit.
In the message, Buckingham details his fruitless attempts at making contact with both Fleetwood and Stevie Nicks. He admits he hadn't reached out to Christine McVie "as I thought she might be feeling a bit fragile."
John McVie was the only member who responded; he did so by saying he couldn't speak with Buckingham.
"All of this breaks my heart," Buckingham wrote to Fleetwood.
He continued, referring to the band's turbulent personal history, perseverance and impermanence: "After forty-three years and [with] the finish line clearly in sight, it's hard to escape the conclusions that for the five of us to splinter apart now would be doing the wrong thing. Wrong for the beautiful legacy we've built together. Wrong for our legions of loyal fans who would hate to see the final act be a breakup. Wrong for ourselves, and all that we've accomplished and shared together..."
In the lawsuit, Buckingham alleges that Nicks gave the band an ultimatum — either she walks or Buckingham goes. The band chose Nicks — and according to Buckingham's lawyers, to split his share of some $12 million guaranteed to him by Live Nation.
Nevertheless, the guitarist concluded his raw message by saying, "If there is a way to work this through, I believe we must try. I love you all no matter what."
We may never know the true reason for Buckingham's ousting (some would say it was a long time coming), but we know the guitarist's desire to do a solo tour this fall, instead of or in addition to Fleetwood Mac's tour played a factor.
With former Tom Petty and the Heartbreakers guitarist Mike Campbell and Crowded House front man Neil Finn installed in Buckingham's place, Fleetwood Mac is about to begin its 60-concert North American tour.
Buckingham is about to release a solo best of collection (due November 30) and has been touring with his own band since earlier this October.
Photo: Getty Images
Chat About Lindsey Buckingham Sent Emotional Email to Mick Fleetwood After Firing