Sammy Hagar: Van Halen Has Maybe "One More Shot" At Reunion
By Andrew Magnotta @AndrewMagnotta
September 24, 2019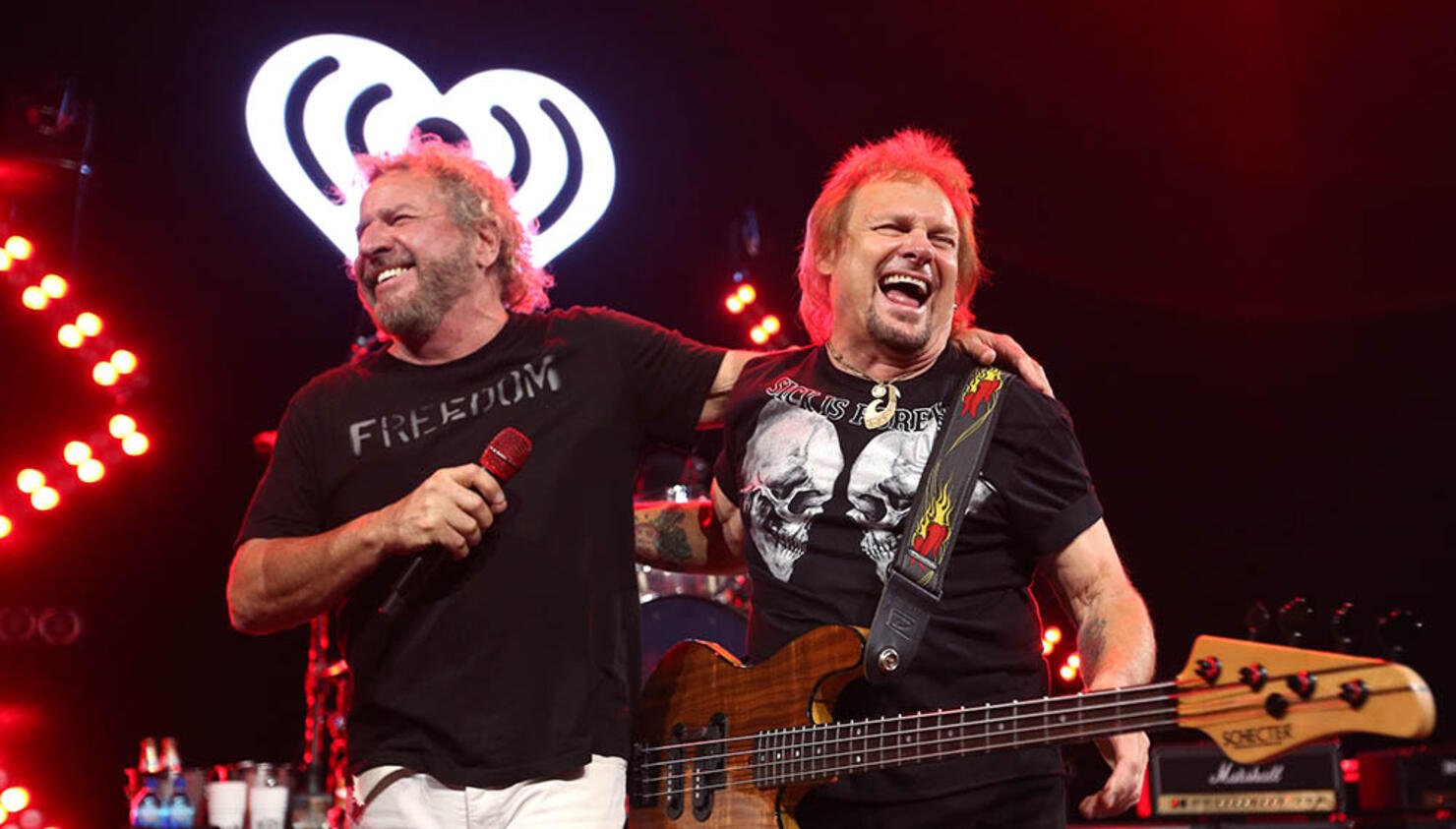 Not very long ago, Sammy Hagar said his former band mates in Van Halen blew their chance for a reunion with him.
Hagar has repeatedly suggested Van Halen give fans the show they always wanted to see: with Michael Anthony back in the band, celebrating VH's two classic eras with Hagar and David Lee Roth trading front man duties over a course of an evening, playing all the band's hits.
The Red Rocker said that for many years that he was diligent about reaching out to Alex and Eddie Van Halen on birthdays and other special occasions to wish them well. But after years of getting the cold shoulder from both of them, including radio silence on his 70th birthday, Hagar finally threw his hands up and said forget it.
But when the VH question was brought up during a new interview with OC Weekly, Hagar says if his former band ever reaches out again, he'll listen.
"If there was ever going to be one reunion — I'd say, you've got one more shot, one more; you're going to put the guys together — it would be Van Halen," he said. "Not for a tour; not to make a record; not to go on and on and on, because I don't think we're there. I don't think I can be in the same head space as those guys, personally. ...[W]e could create well together, but just one time for the good time?"
Hagar continued that if he had one more show to play in his life, he would want it to be with the brothers Van Halen and Anthony, calling his career with the band "the peak of my life."
The singer credits his riotous success with Van Halen — the band's most successful commercial period — for allowing him to create his various businesses and enjoy the lifestyle he lives today.
Hagar and Anthony last toured with Van Halen in 2004. The two agree the experience was unpleasant, but Hagar concedes that he now understands Eddie himself was in a dark place at the time.
After beating cancer a couple years earlier, the guitarist was estranged from his soon-to-be-ex-wife Valerie Bertinelli and dealing with severe alcoholism.
"...I have more sympathy for what Eddie must have been going through personally then, because I never found out, because we didn't communicate very well," Hagar added. "I was so disappointed with the tour at the time that when I tried to reach out, rarely did we connect and really have honest love for each other. It was rough."
Van Halen was rumored to have touring plans this past summer, with some more concerts planned for this fall.
The band's management even reached out to Anthony to gauge his interest in a reunion, something Hagar supported, even though he was not going to be involved.
The touring plans apparently fell apart. It's unclear exactly why, though Eddie's ill health has been rumored to be the reason. Roth says he's heard the "same rumors" others have, but would not confirm anything about the guitarist's condition.
Roth's relationship with the Van Halen's is admittedly not leaps and bounds better than Hagar's. This summer, Roth revealed that more than 40 years later, he still doesn't get along with either Van Halen brother.
He recently announced a Las Vegas residency, starting in January, clarifying that he wants to keep performing while he still has the chops and not wait around for Van Halen to be ready.
Hagar recently pledged to try and make up for any inconvenience caused by his canceled High Tide Beach Party & Car Show with a series of free concerts over the next 12 months.
Photo: Getty Image