Taylor Swift Sends Sweet Message To SZA Following Feud Rumors
By Rebekah Gonzalez
January 17, 2023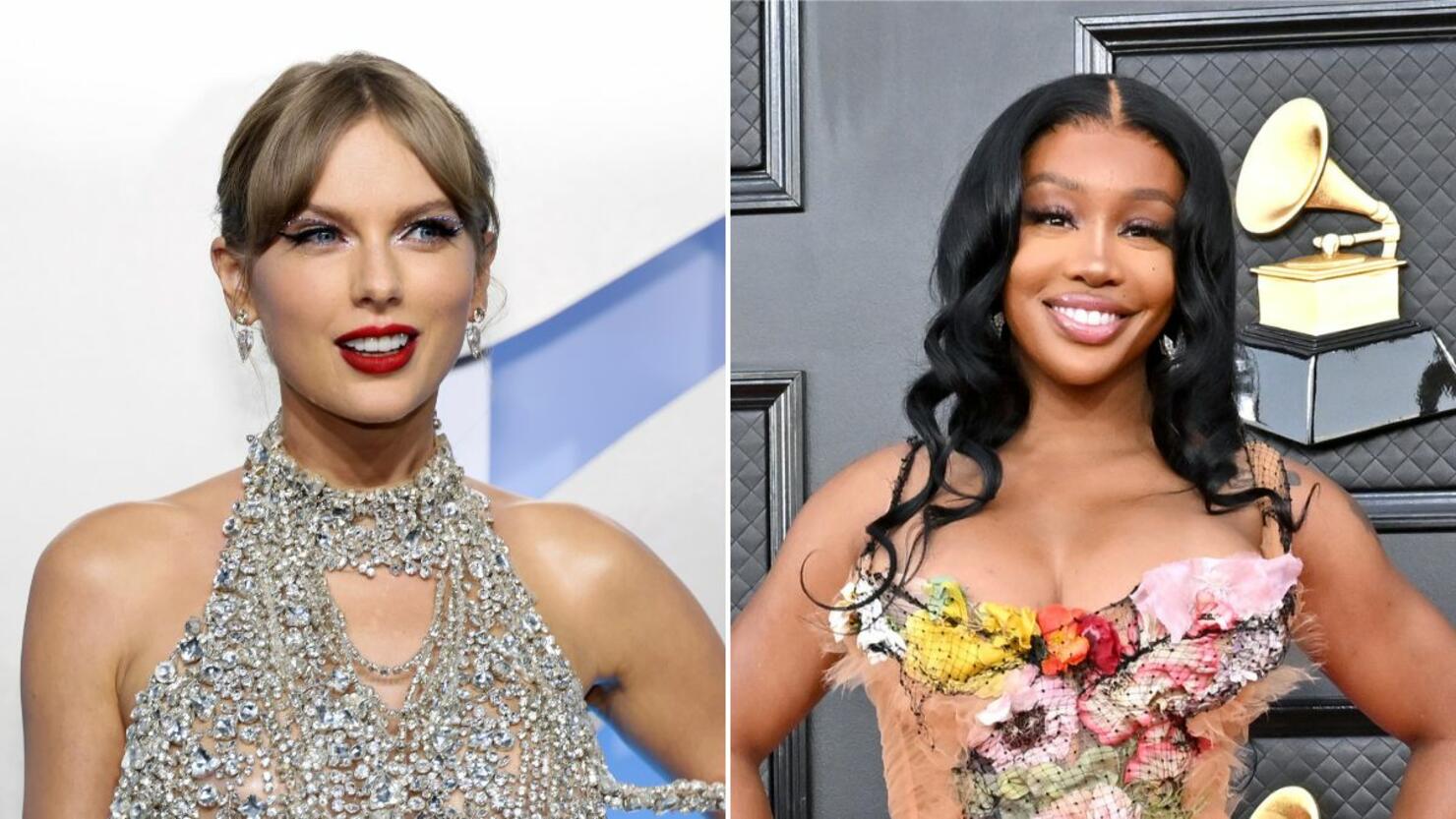 Taylor Swift has SOS on rotation! On Tuesday, January 17th, the singer-songwriter took to her Instagram Story to share a quick thank you to fans as her latest single off Midnights "Anti-Hero" made a personal record on the Billboard charts. "What on earth... I love you guys," she wrote while resharing the exciting news on her Story.

The post quickly turned into a sweet little tribute post to SZA, whose highly anticipated album SOS, dropped in December 2022 and rose on the charts alongside Midnights, which arrived in October. "PS - Been listening to @SZA's album nonstop," Swift wrote. "Absolutely adore her music. So much love and respect for her!!"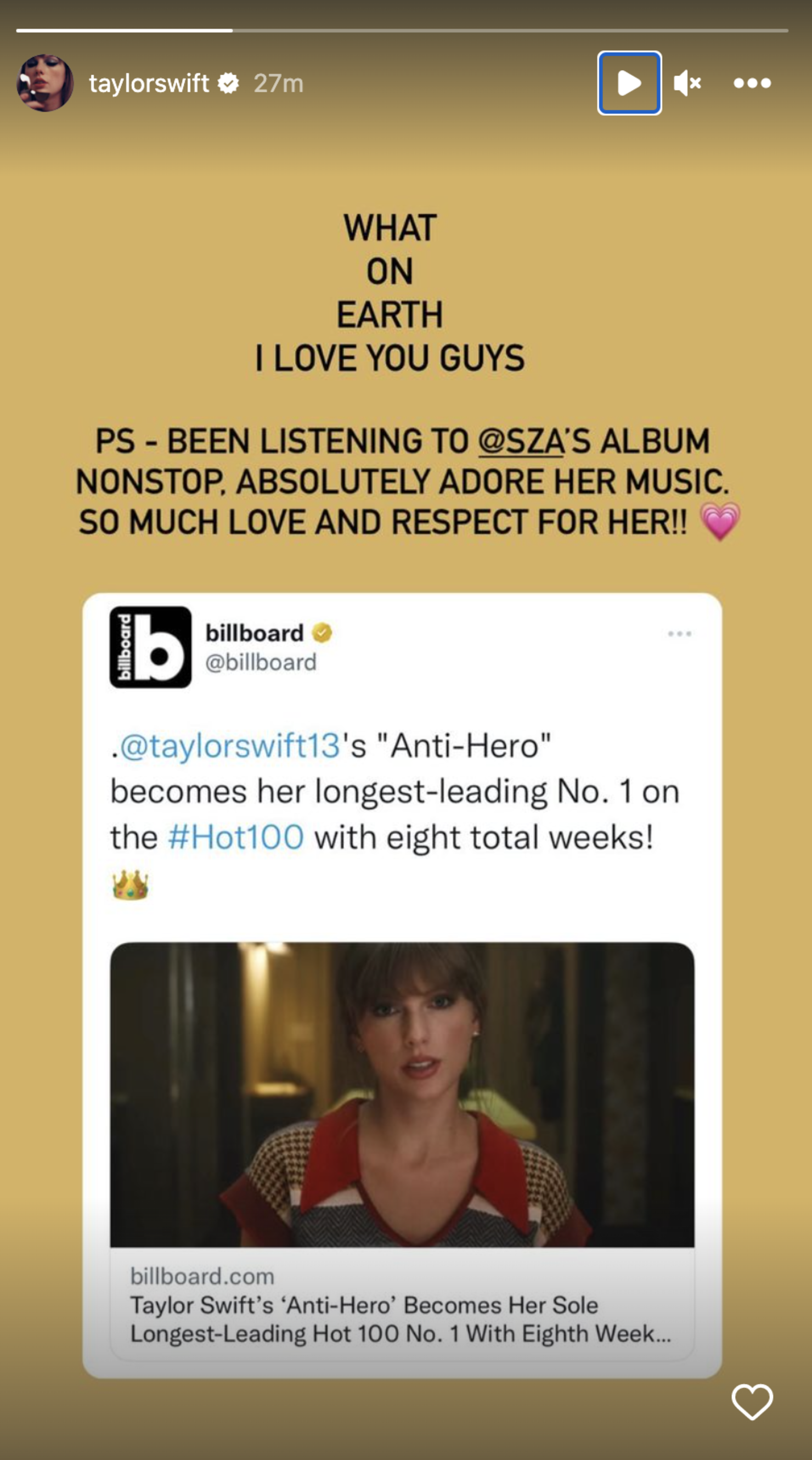 Photo: Instagram/@TaylorSwift
The sweet message comes after SZA took to her own social media to shut down apparent rumors of a feud between the two due to their successful albums. While encouraging fans to stop arguing, the Grammy-winning singer revealed that she had listened to Midnights and "genuinely loved" it.
"Uhh I feel silly that I even have to say this but i see supporters arguing and I hate that," SZA wrote on Twitter. "I don't have beef w ANYONE especially not Taylor lmao I genuinely loved her album and the writing! Everyone's jus tryna do their BEST as we all should . LOVE TO EVERYONE. Gn 🤍"
Fans can catch both artists on tour this year with SZA's "The SOS Tour" with special guest Omar Apollo kicking off in Ohio on February 21st and Swift's controversial "Eras Tour" kicking off in Arizona on March 17th.