Quavo & Maverick City Music Deliver Heartbreaking Tribute To TakeOff
By Tony M. Centeno
February 6, 2023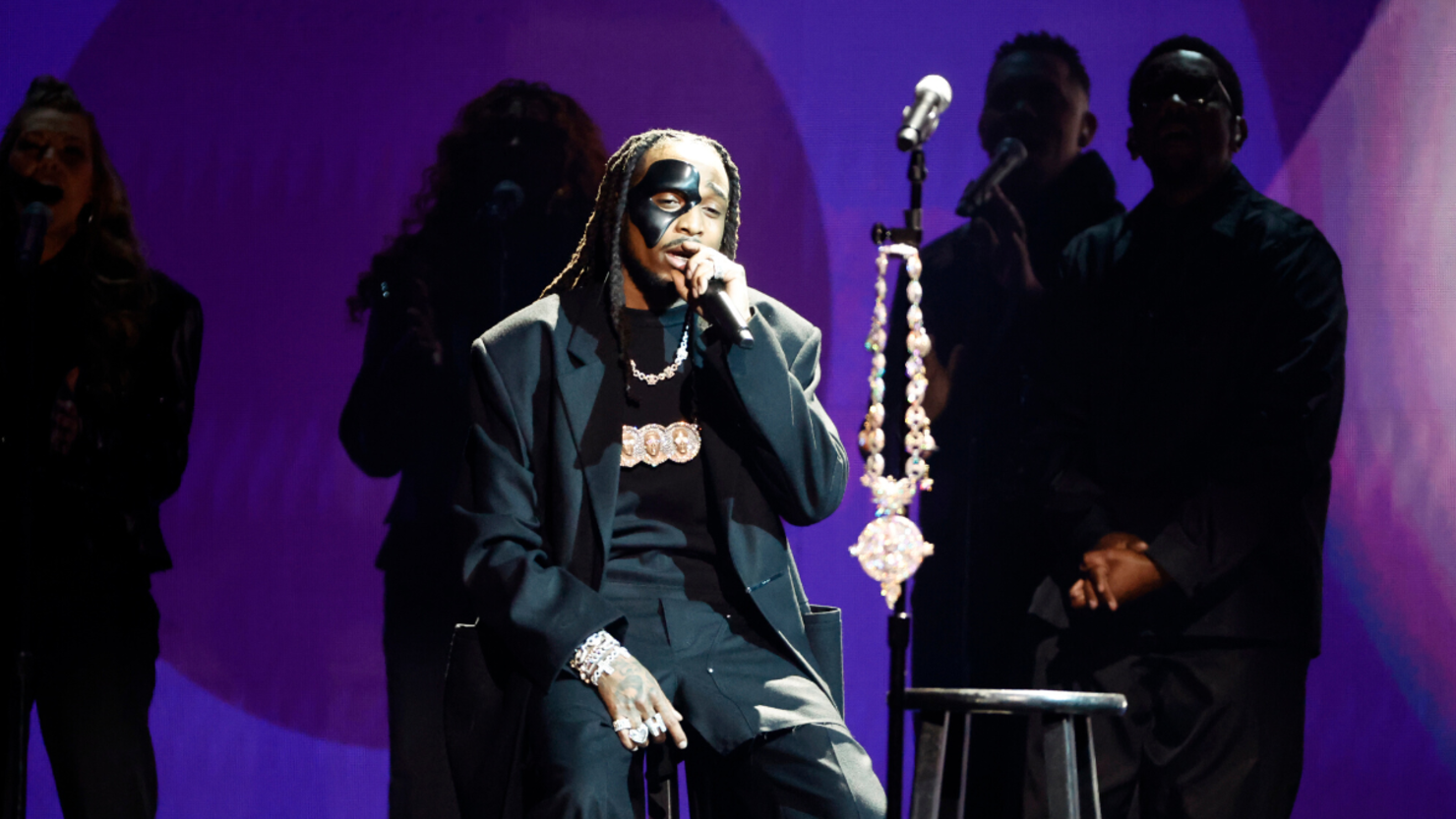 "Wow… I just got chills hearing how they incorporated See You Again into Quavo's performance for Takeoff," Puth tweeted minutes after he saw the tribute. "What an honor, thank you for using it."

"Without You" is produced by Murda Beatz, Zaytoven, Mike Dean, and other beatmakers. It's the first song Quavo has performed publicly since TakeOff passed away in a horrific shooting. TakeOff was shot and killed after shots broke out during an argument in front of a bowling alley in Downtown Houston. His alleged shooter Patrick Clark was apprehended a month later.

Quavo and his estranged Migos brethren Offset both eulogized TakeOff at an arena-sized funeral in Atlanta back in November. The Atlanta native released his tribute song a few weeks ago just two months after Take's death.

The In Memorium performance also featured two other respectful tribute to the late Loretta Lynn and Fleetwood Mac's Christine McVie. Kacey Musgraves delivered a sweet performance of Lynn's 1970 classic "Coal Miner's Daughter." Meanwhile Sheryl Crow, Mick Fleetwood and Bonnie Raitt performed "Songbird" from Fleetwood Mac's album Rumours.