Ed Sheeran Crashes A High School's Band Practice: WATCH
By Rebekah Gonzalez
May 24, 2023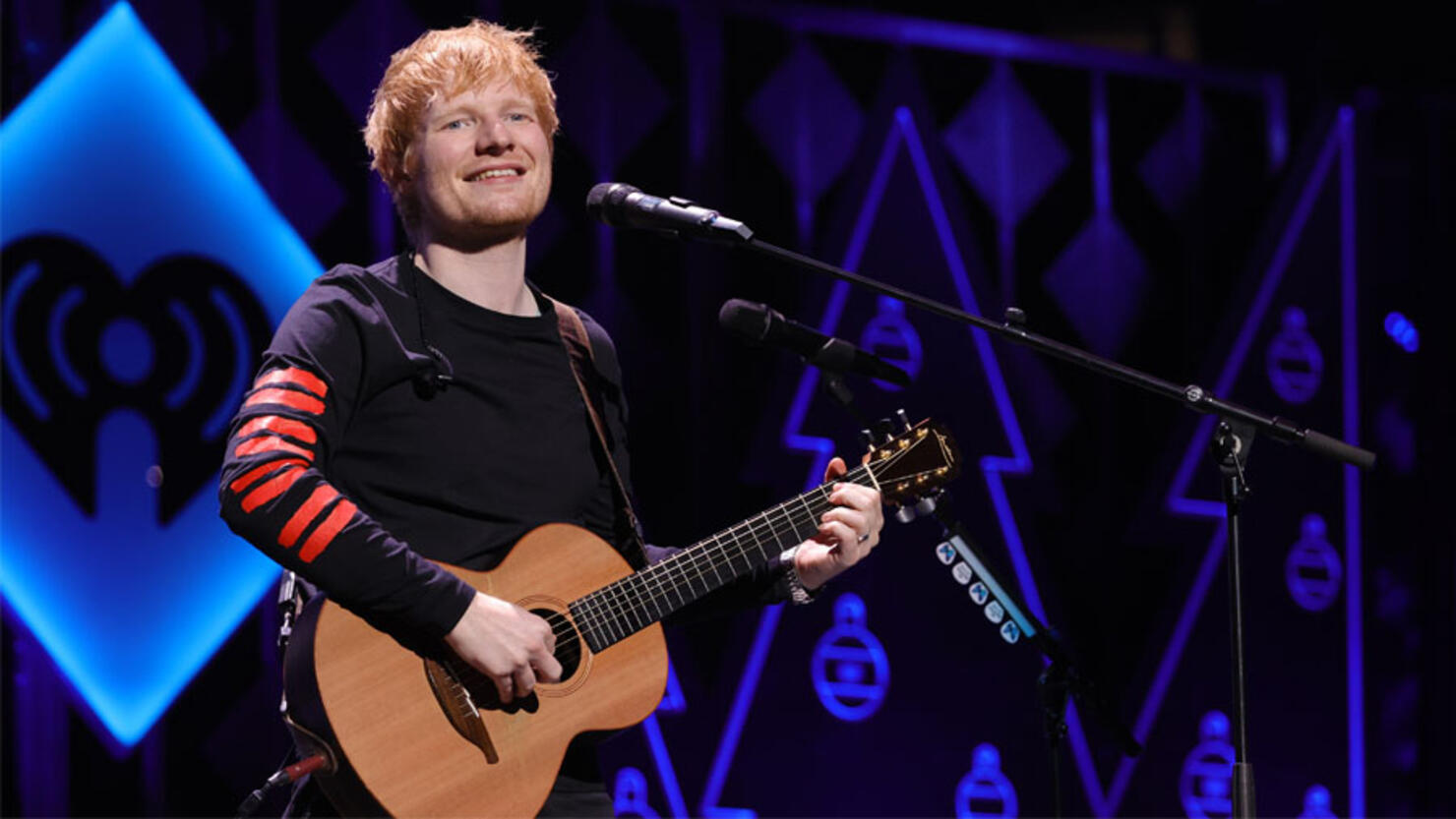 Ed Sheeran just gave some high schoolers a fantastic story to tell for the rest of their lives. During the singer's time off in between concerts in Florida this week, he walked into band practice at Blake High School in Tampa, Florida.
In the video posted to Hillsborough Country Public Schools' Facebook page, Sheeran casually walks into the room as a room full of students practice a rendition of his one of latest songs "Eyes Closed." Sheeran joins in with his guitar in hand. "I thought I'd come in and play some songs," Sheeran said before revealing that he would be leaving new guitars for the school's music department. But the greatest surprise was when Sheeran informed the students that he would be giving them all free tickets to his show the following night at Raymond James Stadium.
Ed Sheeran surprises students from Middleton, Blake High Schools

Times forever frozen still for a group of Middleton and Blake High School students that were surprised today by Grammy Award winner and singer-songwriter Ed Sheeran. Not only did he play a few of his songs, but he also donated some guitars and gave all the students tickets to his concert tomorrow night at Raymond James Stadium. Thank you Ed Sheeran for stopping by and supporting our students!

Posted by Hillsborough County Public Schools on Friday, May 19, 2023
Sheeran has been surprising fans all over the country since his latest album Subtract dropped earlier this month. To celebrate the release, Sheeran showed up unannounced to sing for fans at The Subtract Pop-Up Experience stationed in New York, Dallas, and Los Angeles. Earlier in the year, he also surprised a New York City subway singer, Mike Yung, with an impromptu duet before gifting him free tickets to his sold-out show at the King Theatre in Brooklyn.
The hitmaker is currently on his first North American tour in about five years and is also giving fans another chance to see him in a more intimate setting. In addition to the stadium dates, Sheeran revealed he will also be playing a series of theater shows in which he will play Subtract in its entirety.