Kourtney Kardashian Calls Kim Kardashian A 'Witch' & Says She 'Hates' Her
By Rebekah Gonzalez
September 13, 2023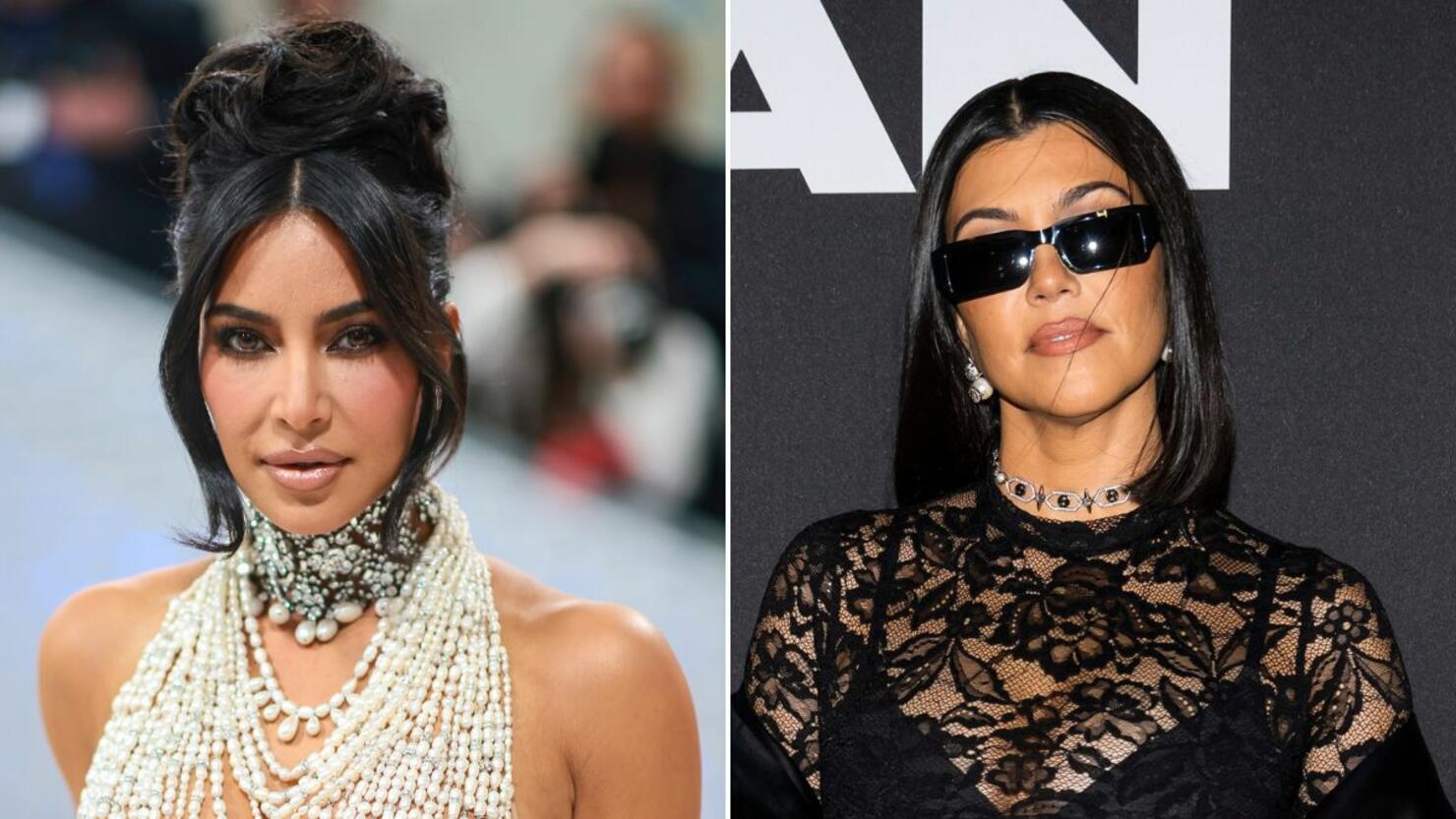 Kourtney Kardashian and Kim Kardashian still haven't resolved their feud going into season four of The Kardashians. This week, Hulu shared the first trailer of the new season of the Kardashian-Jenner's popular reality show. The trailer starts out with Kim and Kourtney giving a confessional together and tensions are high. While it seems as though they kept it civil for the confessional, a later clip in the sneak peek showed an intense phone call between the two sisters.
"Are you happy? You're a different person. You hate us. We all talk about it," Kim tells Kim over speaker phone. "I think, like, you think things so you're getting riled up. I think things so I'm getting riled up." That's when a tearful Kourtney hit back and said, "You're just a witch... and I hate you."
In season three, one of the main storylines was the feud between Kim and Kourtney. It all started when Kourtney accused Kim of "legit copying" her wedding to blink-182 drummer Travis Barker, who she's expecting a baby boy with, in Portofino, Italy for a job. Later in the episode, Kim said she "couldn't have been more mindful" while proceeding with the Dolce & Gabbana collab and even avoided specific looks "out of respect for Kourtney." The feud even got a response from Andrea Bocelli after the SKIMS founder called out Kourtney during a confessional saying, "I got married in Italy. Am I saying you copied me by getting married in Italy? Who performed at my wedding? Andrea Bocelli. Who performed at Kourtney's wedding? Andrea Bocelli. You stole my f–king wedding country and my wedding performer. Andrea Bocelli is my favorite male singer of all time, but I'm copying her Dolce Vida lifestyle? Okay."
Season 4 of The Kardashians premieres on Hulu on September 28th.