Nail Salon Sparks Outrage For Using Live Fish In 'Aquarium Nails'
By Dave Basner
June 4, 2021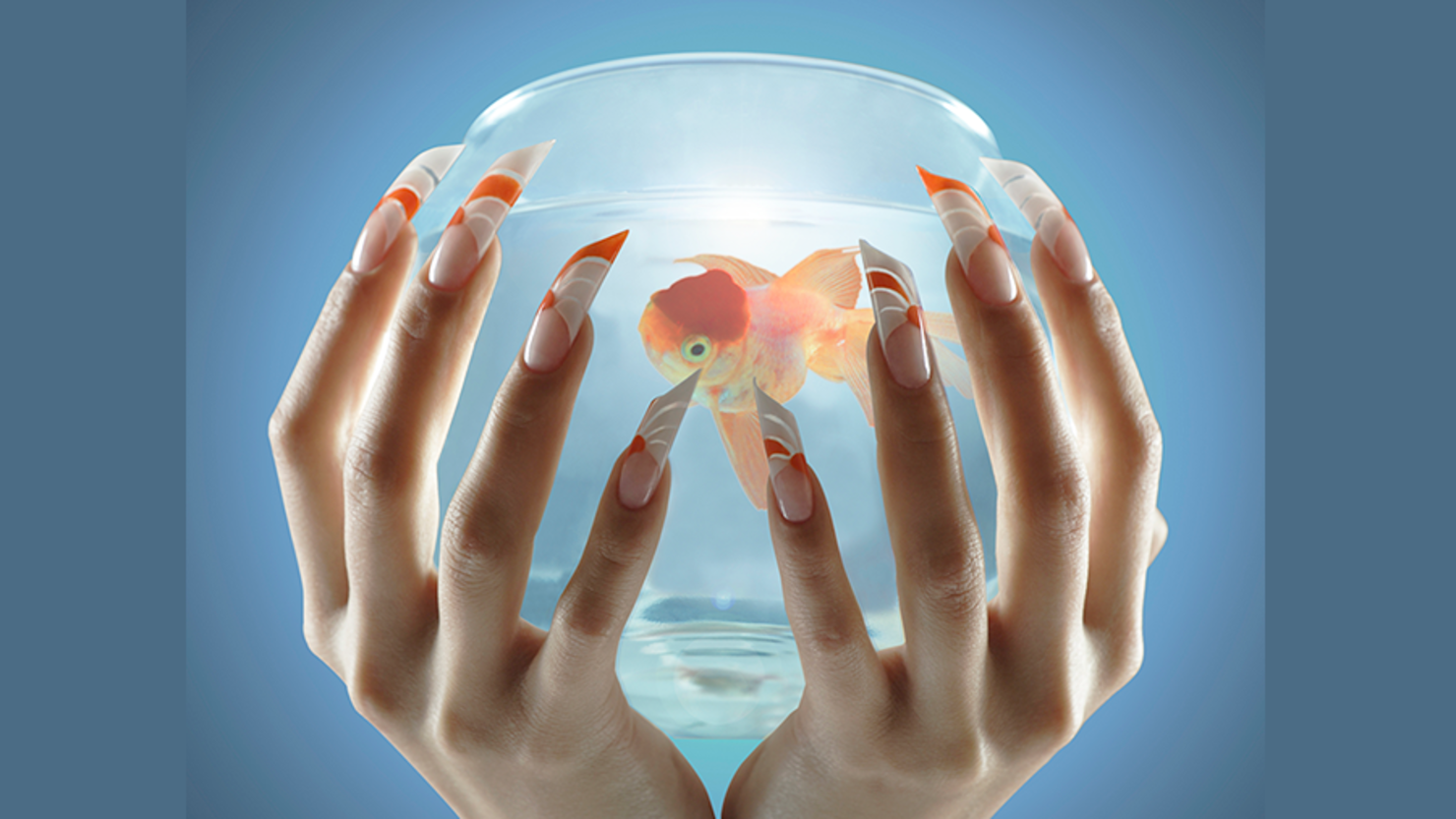 Some nail salons are always trying to come up with unique designs to either bring in new customers or go viral on Instagram. Nail technicians have done everything from painting sonograms on nails to using human hair in their creations to adding the remains of a loved one to nails to painting a baby's nails and even putting fake nails on a dog. Now, however, one salon has done something that many believe crosses a line - they made nails that use live fish.
Nail Sunny, a chain of salons across the globe that began in Russia, posted a video of their "aquarium nails" on Instagram, where they have over two million followers. The clip shows a nail being prepared with silver glitter polish, and a technician creating a tiny, acrylic water tank which gets attached to the nail. That's when things get a little strange. The video then shows five small fish in a bowl. One is picked up and poured with water into the tank on the nail. Since the fish is about the same size as the tank, it can't move, but after a few seconds, it is returned to the bowl with the other fish where it swims again.
The caption reads, "The aquarium 🐠🐟🐡 🙅🏻‍♀️❤️ no fish were harmed #tutorialnailsunny."
In the comments, Nail Sunny reiterated that "the fish were not harmed" and that they were "returned to the pet store," but that didn't stop the outrage from their many followers.
One wrote, "You're out of your mind if you think that this is okay." Another said, "I really enjoy watching these videos but for real this was just too much 😡." Someone else stated, "This is absolutely ridiculous," and a different commenter added, "So they were bought just to be traumatized then returned because they had no more use to you."
Even PETA got in on the criticism, saying:
"Using animals as if they were nothing more than beauty accessories is sad and stupid. There's no excuse for ripping sensitive fish out of their natural habitats and confining them to tiny, artificial enclosures – let alone ones attached to people's nails. Most people would be horrified to see these little animals floating helplessly in stagnant water. And as there's no way to feed the fish and no way for them to get oxygen, they would inevitably die in a matter of days, if not hours. This establishment must be reported to local authorities for cruelty to animals and its access to social media must be suspended while a full investigation takes place."
Nail Sunny hasn't commented further on the video but you can follow them here.
Photo: Getty Images