911 Audio Emerges From Lisa Marie Presley's Home Before Cardiac Arrest
By Dani Medina
January 18, 2023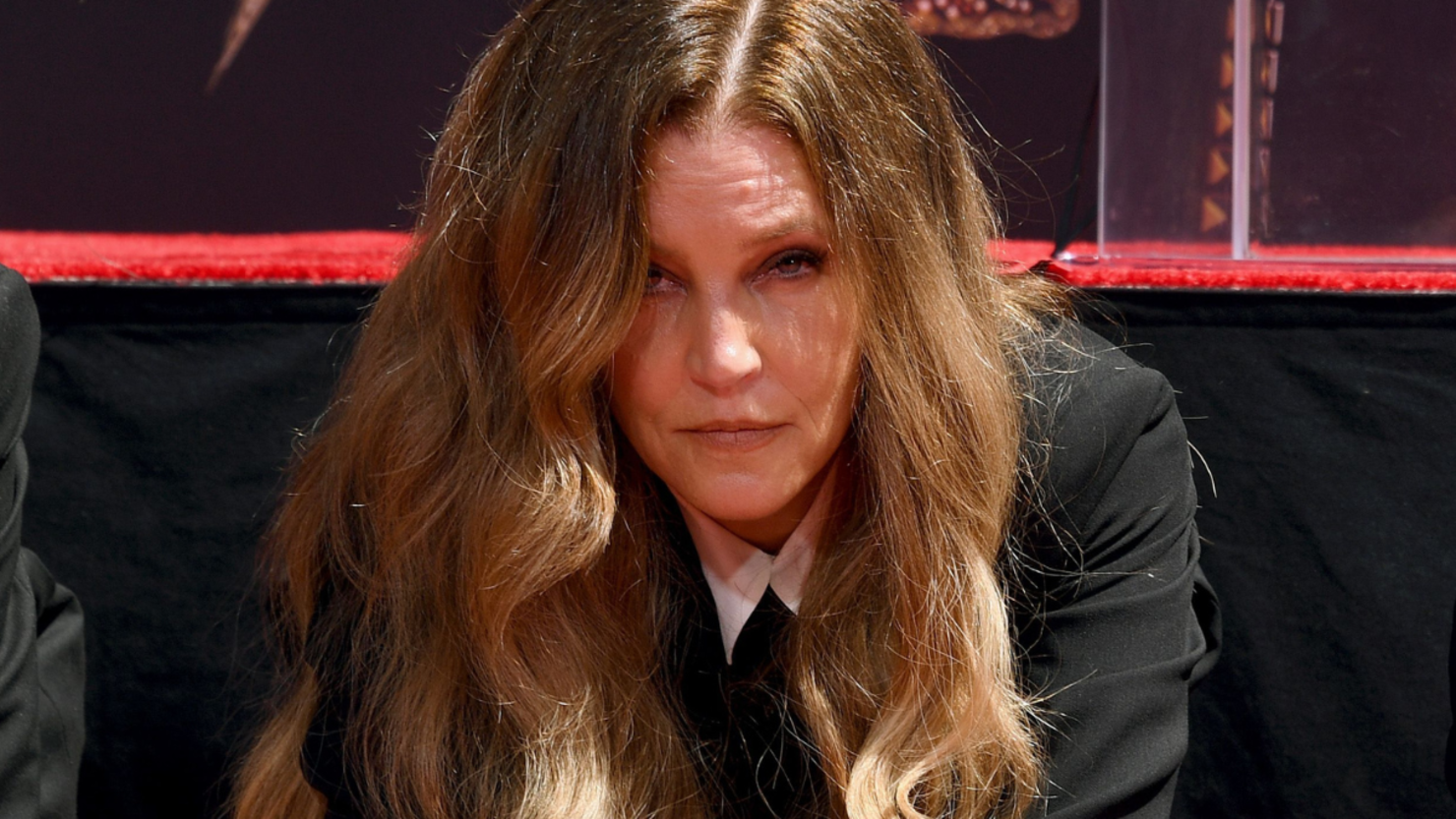 More details have emerged about the hours leading up to Lisa Marie Presley's death.
The morning of January 12, Presley complained of "stomach pains" that continued to intensify. Later that morning, her housekeeper discovered her unresponsive in her bedroom and ex-husband Danny Keough performed CPR.
Now, 911 audio from Lisa Marie's home gives more of a glimpse into the frantic scene that unfolded in Calabasas, California. In the call, which was obtained by the New York Post, Presley's housekeeper can be heard calling authorities. "What's the address of your emergency?" an operator asked. The housekeeper apparently struggled to answer the questions, which caused the operator to ask, "Ma'am, is there someone else there with you right now?"
A man believed to be Keough answered the phone. "Hi," he said. The operator continued, "Sir, listen. Paramedics (are) already on the way." The operator also asked if the medics in the ambulance needed any additional information to get to the house. "No, there's a security gate in the neighborhood, but they'll just let them through," Keough said. Keough then said he thinks the paramedics arrived.
The 911 audio can be heard here.
Up until they arrived, Keough performed CPR on Presley, who she reportedly lived with up until her death. The two were married from 1988 to 1994 and share two children together, actress Riley Keough and Benjamin Keough, who died by suicide in 2020.
Presley was transported to a local hospital in LA after getting at least one epinephrine shot, restoring her pulse. She had reportedly suffered a "full" cardiac arrest and remained in the ICU in an induced coma and in critical condition leading up to her death.
Sources said Lisa Marie was "pronounced brain dead" upon being admitted to the hospital, so family members signed a do-not-resuscitate order "in case she flatlined again," TMZ reports. She did, however, flatline again, suffered a second cardiac arrest and was pronounced dead not long after that.
"It is with a heavy heart that I must share the devastating news that my beautiful daughter Lisa Marie has left us. She was the most passionate strong and loving woman I have ever known. We ask for privacy as we try to deal with this profound loss. Thank you for the love and prayers. At this time there will be no further comment," her mother Priscilla Presley said in a statement.
Stars including John Travolta and Tom Hanks have shared their condolences for the late songwriter. Her ex-husbands Michael Jackson (estate) and Nicolas Cage have also shared tributes on social media.
Lisa Marie will be laid to rest at Graceland in Memphis, Tennessee, on Sunday (January 22) alongside her father Elvis Presley and her son Benjamin. The memorial will be open to the general public, but will also be livestreamed for those who can't attend in person.
Her cause of death has yet to be determined.