New Justin Bieber Music Is On The Way, Hailey Bieber Reveals
By Dani Medina
February 25, 2023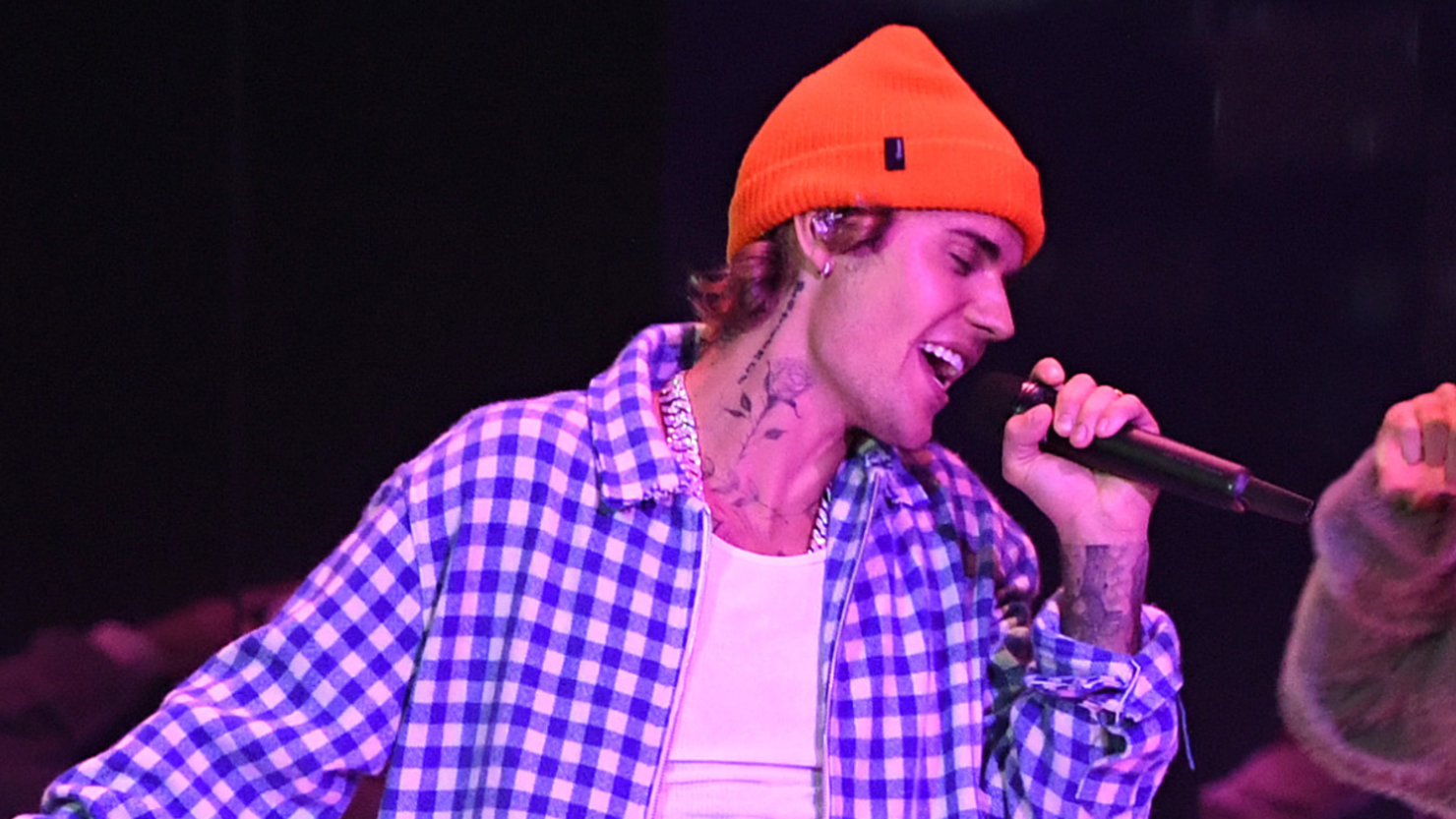 What started out as a conversation about Justin and Hailey Bieber's favorite songs off SZA's new album turned into a huge revelation for the "Ghost" singer.
The Biebers sat down for an interview for the March issue of Vogue Australia, which was published online on Saturday (February 25). Justin interviewed his wife for the very first time and the two discussed topics including creating a business, fashion mistakes, friendship and marriage, to name a few. Justin asked the Rhode Skin founder what her favorite song is at the moment, to which she replied "the whole" SOS album by SZA. Justin revealed his favorite was "Gone Girl" and Hailey said hers was "Snooze" or "Blind."
"We were listening to one specifically...," Justin said before Hailey cut him off, "Oh, 'Far'!" she said. "I love 'Far' right now, you're right, that one's my favourite. But also ... the new song that you just recorded, I can't stop listening to right now. Nobody knows what that is yet," Hailey continued.
So Hailey Bieber just confirmed what we were all hoping: Justin is working on new music! The "Yummy" singer opened up in May 2022 about what fans can expect from his newest project. "I don't think there's a date yet, but I do know that we're wrapping it up. It's almost done. It sounds really good. I'm really excited about it. I got a lot of cool features and yeah, it should be dropping not too long from now," he said at the time. One of those features was revealed to be John Mayer.
As you'll recall, the Biebs had to cancel the remainder of his tour last year for mental and physical health reasons after he was diagnosed with Ramsay Hunt Syndrome. Good news for fans, though — he's been spotted going in and out of studios in Los Angeles over the past few months! Most recently, JB was featured "Perfect Landing" off of Don Toliver's newest album Love Sick, which was released Friday.
Hailey's Vogue cover, on the other hand, comes amid a rumored feud between her and Selena Gomez, which has spiraled into an internet frenzy as of late. Hailey was forced to limit the comments on her Instagram posts and Selena even said she would be taking a break from social media amid the "silly" drama, despite becoming the most followed woman on Instagram.