Machine Gun Kelly Is Still 'In The Dog House' With Megan Fox
By Rebekah Gonzalez
May 21, 2023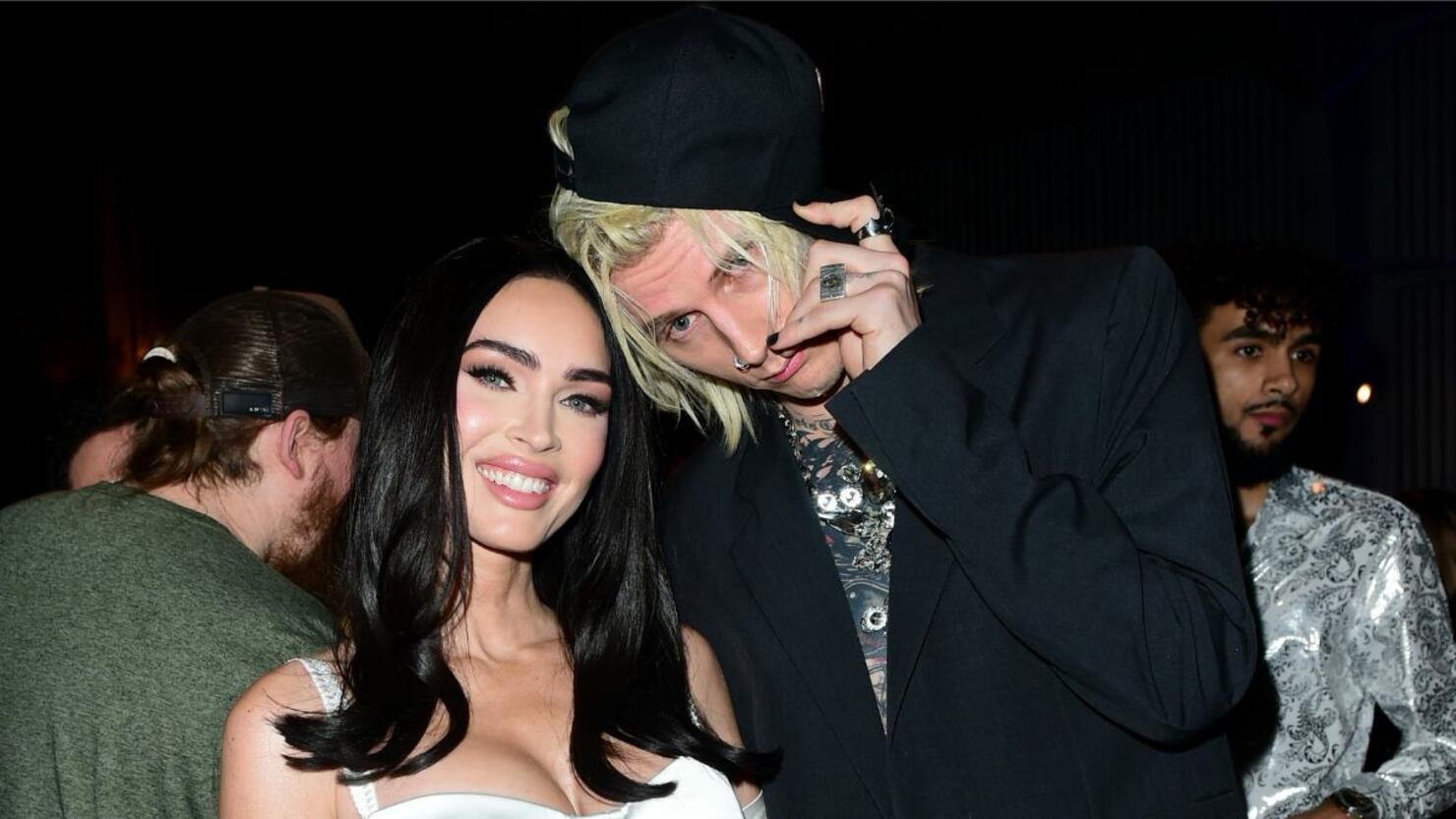 Machine Gun Kelly and Megan Fox are taking things slow. Last week, the couple shut down speculation that they had broken up by attending the launch of Sports Illustrated's annual swimsuit issue and later in the night, packing on some PDA at the Skylight Essex Crossing while out with friends Travis Barker and Kourtney Kardashian.
However, the couple has a long way to go before they're fully reconciled, according to a source. "They are slowly working on reconciling but he's totally in the dog house still," a source told People. "He's doing whatever he can to get her back, and she's making him work for it. It's still an unhealthy dynamic though, and their friends just don't see this lasting." MGK and Megan's wedding planning also "remains halted," the source confirmed. "He has a lot of proving himself to do, and he doesn't want to give her up. He is great with her kids and super hands on. It's a work in progress."
The couple got engaged in January 2022 but over a year later, Fox removed all photos of MGK from her Instagram and shared a cryptic post featuring lyrics from Beyoncé's Lemonade, which is famously an album about being cheated on. A week later, Fox addressed fans' assumption MGK cheated on her writing, "There has been no third party interference in this relationship of any kind. That includes, but is not limited to...actual humans, DMs, AI bots or succubus demons."
Later on, they reportedly enjoyed a "healing" vacation to Hawaii that helped them grow closer together, according to the Daily Mail. "They're officially back on after going through a rocky patch in their relationship," a source said at the time. "The last few months has been tough for them both but they went away together to do some healing and it's been working. They feel more connected than ever."