The Game Alleges Kanye West Was Pulled Last Minute From Grammys Performance
By Dani Medina
March 19, 2022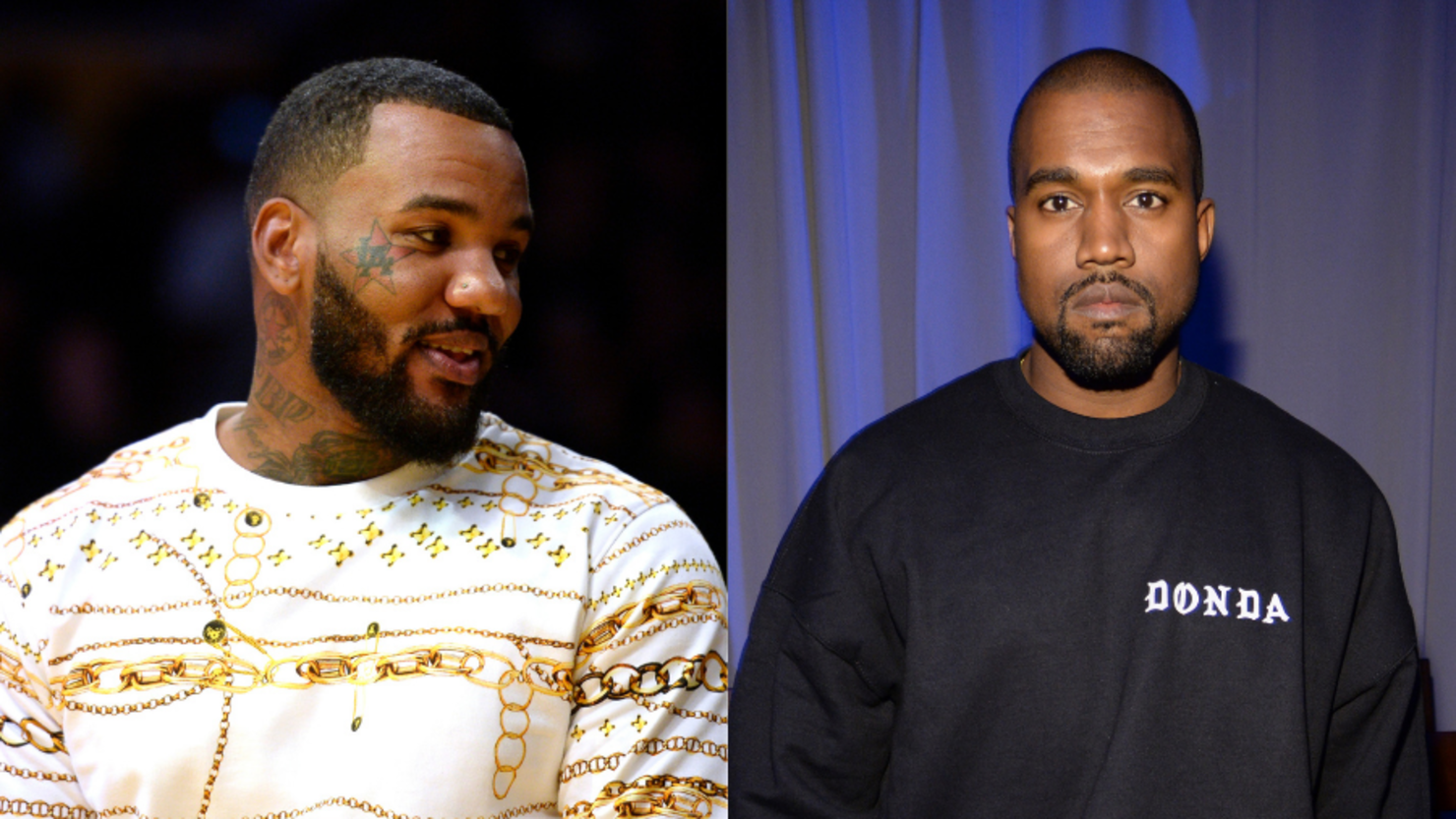 Was Kanye West supposed to perform at the 2022 Grammys? The Game says he was.
In an Instagram post Friday night, the rapper posted a lengthy caption in support of Kanye alleging he is was barred from performing at the Grammys. He said:
"Time & time again they show us that they only want to STEAL the culture, not allow you to ever be their equals. In a more than obvious move for reasons of minuscule actions…. The Grammys have at the last minute decided to pull @kanyewest from performing on the show as if we didn't know it was coming."
The Game, who recently released a controversial collab with Ye that depicted a claymation Pete Davidson being buried alive and kidnapped, continued to slam the award show for their decision to allegedly remove Kanye from the lineup:
Could be because @trevornoah is hosting and there was a conversation held amongst his team & the academy that led to the decision or because Ye's account was suspended just days ago for reasons unknown especially in a world where all the negativities of the world can be found on the same app with no repercussions or suspensions…. We'll just say it's all of the above & a continuous disrespect for us & all that we have brought to the table in entertainment, media & sports over the last 100 years especially.
This is the second time this week The Game comes to the defense of Kanye West. On Thursday, the "Hate It Or Love It" rapper took his frustrations to Instagram when Ye was suspended from the app for 24 hours.
"IG funny as hell with what they say violates their policies etc. It's a whole war going on in Ukraine & hate posts surrounding it that add fuel to the fire + Africans being violated & barred from crossing borders to safety with racists comments/content attached…. and y'all zero'd in on Ye's posts about the protection of his children, his fatherhood & him speaking his truth in defense to the c***ery displayed by other verified users on this app that further complicate his situation in regards to his family. #FreeYe"
The post has since been deleted.
The Grammys announced its lineup earlier this week, including performances by Olivia Rodrigo, Brandi Carlile, BTS, Lil Nas X and Jack Harlow, Billie Eilish and Brothers Osborne.
The 64th Annual Grammy Awards are scheduled to be held April 3 in Las Vegas.