Austin Butler's 'Heart Is Shattered' Over Lisa Marie Presley's Death
By Dani Medina
January 14, 2023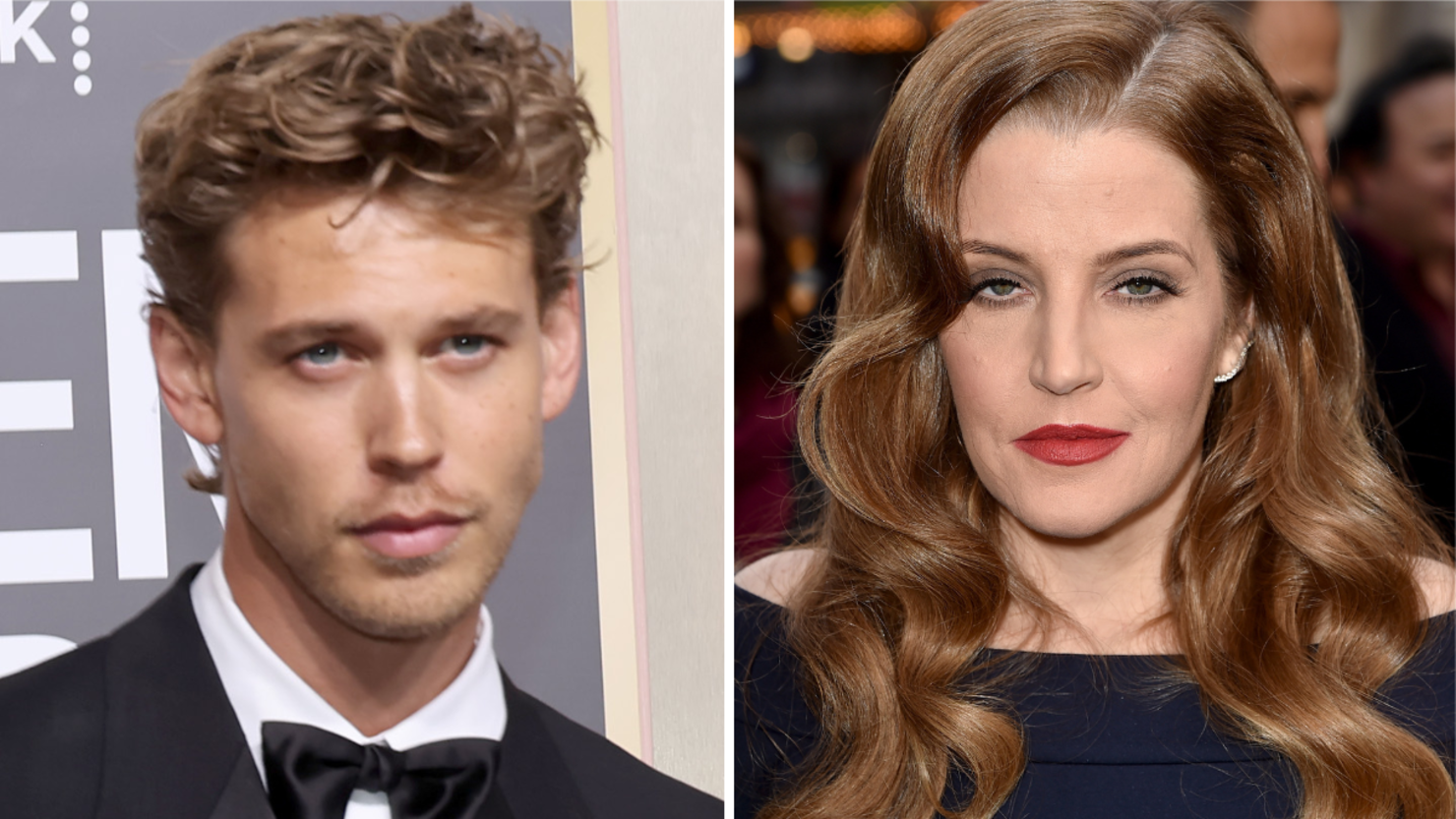 Austin Butler is mourning the loss of Lisa Marie Presley.
The ELVIS star issued a touching statement the day after Lisa Marie, the only daughter of Elvis and Priscilla Presley, passed away on Thursday (January 12).
"My heart is completely shattered for Riley, Finley, Harper and Priscilla at the tragic and unexpected loss of Lisa Marie. I am eternally grateful for the time I was lucky enough to be near her bright light and will forever cherish the quiet moments we shared. Her warmth, her love and her authenticity will always be remembered," he said in a statement to E! News.
Lisa Marie and Austin grew close when the biopic depicting Elvis premiered in 2022. Butler even recently opened up about the first time he met Presley. "She hugged me with tears in her eyes, and she just said, 'Thank you.' She took me upstairs and we went into Elvis' bedroom and just sat on his bed and just talked for hours," he told The Hollywood Reporter.
Lisa Marie was also pretty public when it came to how she felt about her father's portrayal in the Baz Lurhman film. "Austin Butler channeled and embodied my father's heart and soul beautifully. In my humble opinion, his performance is unprecedented and FINALLY done accurately and respectfully. (If he doesn't get an Oscar for this, I will eat my own foot, haha.)," she wrote on Instagram in May 2022.
Days before Lisa Marie's death, she attended the Golden Globe Awards alongside Butler. The two even attended an ELVIS movie party the same week, where she gave a heartfelt speech about her father and the film.
"I just want to thank you for coming and I'm so overwhelmed by this film and the effect that it's had and what Baz has done, Austin's done. I'm so proud and I know that my father would also be very proud. So I want to thank you all for being here, and I'm so overwhelmed with gratitude," she said.
Lisa Marie Presley died Thursday (January 12) after suffering a full cardiac arrest. She was pronounced dead at a hospital in Los Angeles days before what would have been her 55th birthday.
"It is with a heavy heart that I must share the devastating news that my beautiful daughter Lisa Marie has left us. She was the most passionate strong and loving woman I have ever known. We ask for privacy as we try to deal with this profound loss. Thank you for the love and prayers. At this time there will be no further comment," Priscilla Presley said in a statement.
Stars including John Travolta and Tom Hanks have shared their condolences for the late songwriter. Her ex-husbands Michael Jackson (estate) and Nicolas Cage have also shared tributes on social media.