10 ALT Albums We Can't Wait to Hear in 2019
By Katrina Nattress
December 28, 2018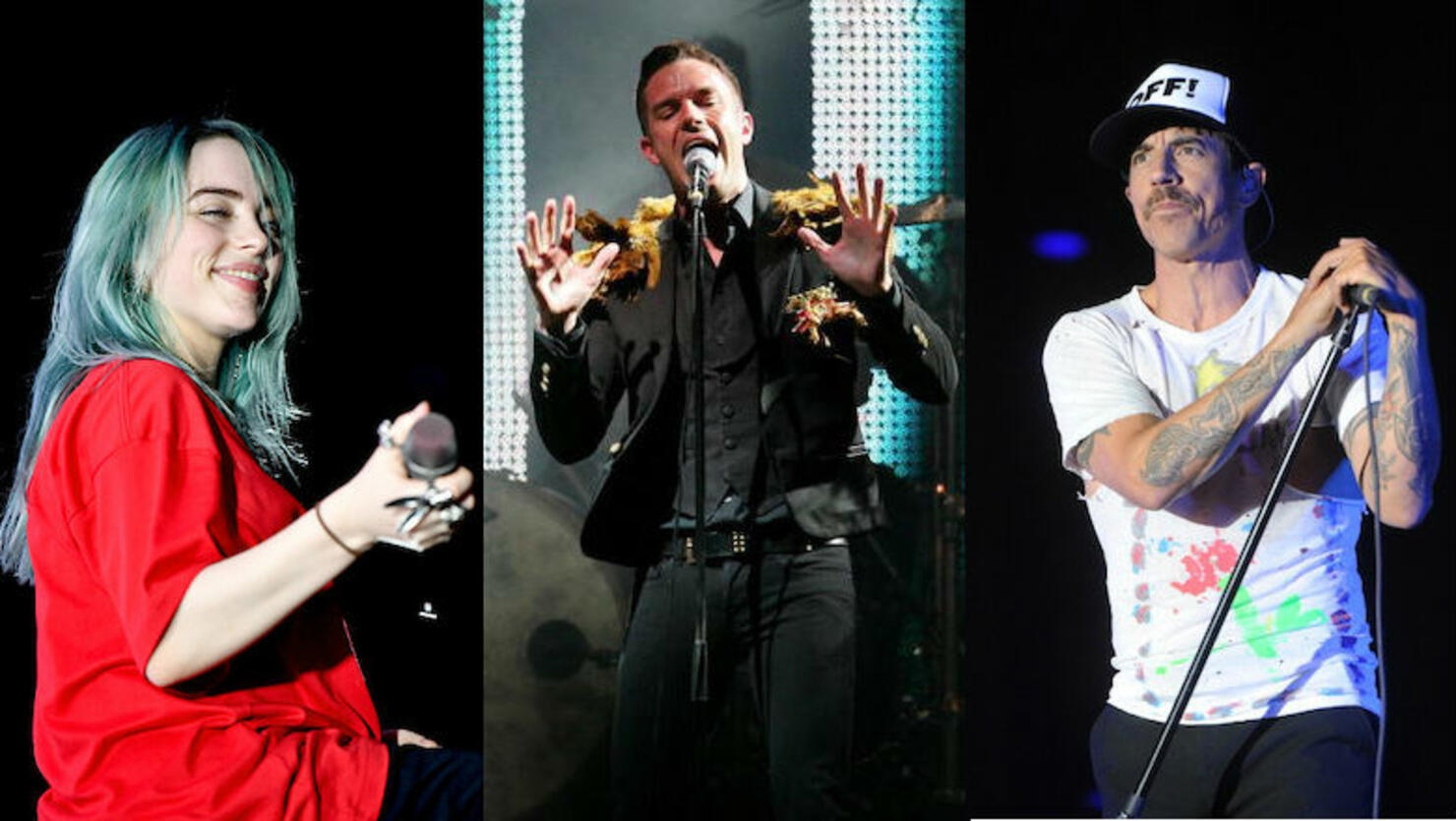 Billie Eilish's star has steadily risen since she released her first EP, dont smile at me, in 2017. After her older brother and collaborator Finneas O'Connell tweeted that we could expect her debut full-length in 2018, we've been waiting (not so) patiently to hear it. Though the 16-year-old did drop some new singles this year, including "when the party's over" with its delightfully macabre music video, there hasn't been any news about the impending LP1 (no title details have been revealed). However, on December 27 O'Connell tweeted "I think we finished it," and fans automatically assumed he was referring to his sister's album. Rumors have been buzzing that the record will drop in early 2019, so the New Year may be off to a great start.
Red Hot Chili Peppers - LP12
In October, Red Hot Chili Peppers went into the studio to start working on their 12th studio album, and Flea posted a photo of his blistered, bandaged hands on Instagram to prove it.
"Rockin into some hard double stop s**t with the boyz today. Boom bap baaaam," the eccentric bassist wrote. "Yeah. Breathing good air and lettin rhythms fly into the California sky. Tearing those fingers up.Flocks of birds flyin by and all the vibrations gettin in their feathers fly high high."
Though no specific details about LP12 have been announced, frontman Anthony Kiedis has confirmed it's set to come out in 2019. The new album will be RHCP's first since 2016's The Getaway. It'll mark the band's third album since the departure of guitarist John Frusciante, who left the group in 2009 to focus on his solo career. Guitarist Josh Klinghoffer took his place.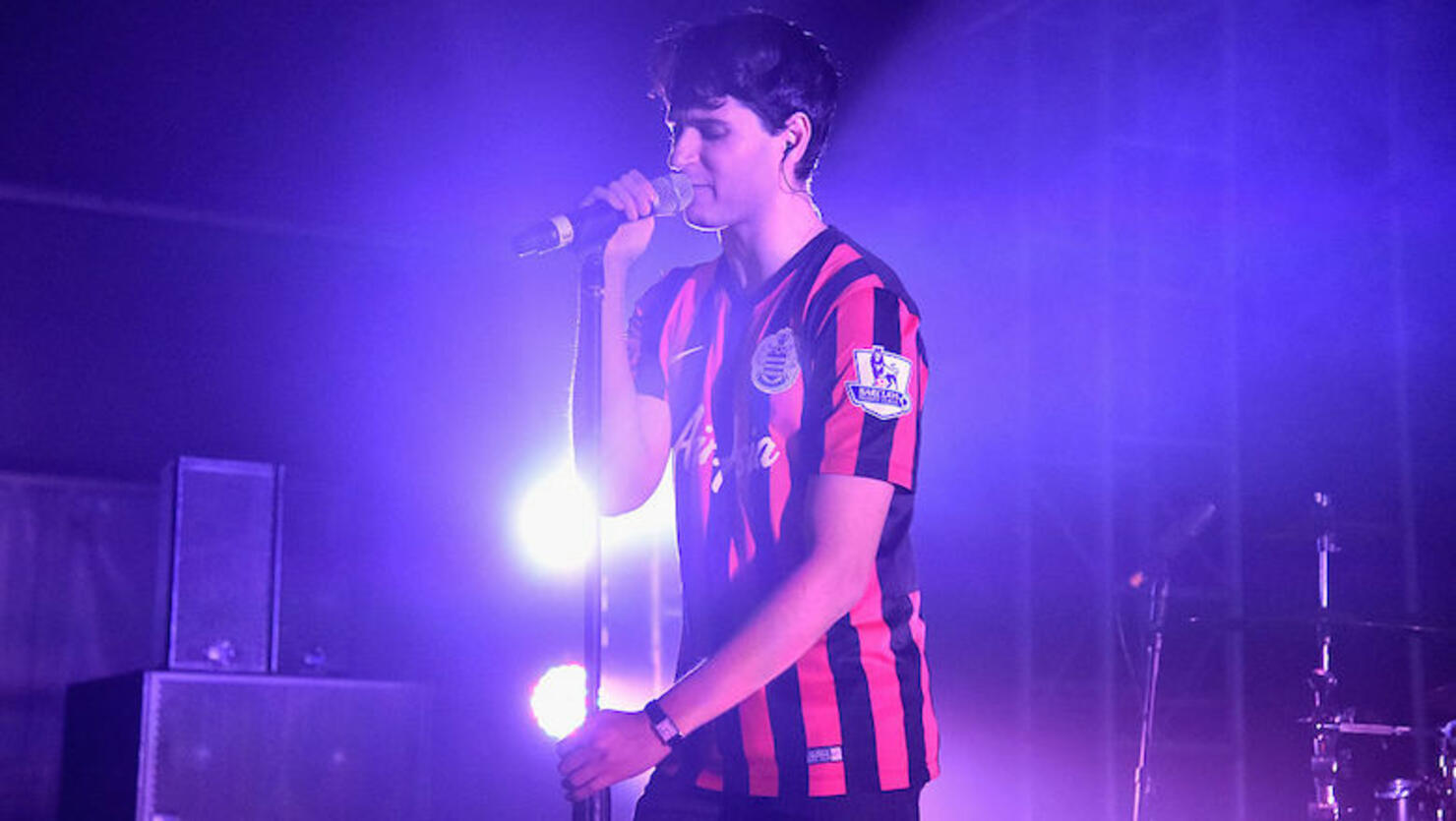 Back in August, Ezra Koenig mentioned to the Lollapalooza crowd that Vampire Weekend was finished with their long-awaited fourth studio album. In September, he confirmed the news at The End of the Road Festival. However, we still haven't heard any new music from the band since they released Modern Vampires in the City way back in 2013. The delay could have something to do with the fact that the frontman and his girlfriend Rashida Jones welcomed their first child in August. Whatever the reason, the band is reportedly dropping LP4 in 2019, and we can't wait.
Sublime With Rome - Blessings
Sublime has been making music with Rome Ramirez for a decade now, and earlier this month Sublime With Rome surprised fans with not only a brand new song, "Wicked Heart," but an album announcement as well. The band's third album, Blessings, is slated for a June 2019 release with a 10th anniversary tour to follow. "There's still very much the integrity of the band but with a whole new purpose behind it," Ramirez has said about the new album.
We've been in love with Alice Merton since she dropped "No Roots" last year, and have been eagerly awaiting her debut album ever since. Thankfully, we won't have to wait much longer. Last month, the singer-songwriter dropped a new single, "Funny Business," and announced that she'd be releasing her freshman effort, Mint, on February 18, 2019. "No Roots" and "Funny Business" will both be featured on the record, along with already-released songs "Lash Out" and "Why So Serious."
Earlier this month, Billie Joe Armstrong got Green Day fans all riled up when he slid a telling comment into an Instagram Live stream. "I'm writing new songs for gd now," he divulged. We haven't gotten anymore information about LP13, but we'd like to think it'll be coming out in 2019.
Hozier - Wasteland, Baby!
In September, Hozier surprised us with Nina Cried Power — a raw, 4-song EP — and in the process teased his sophomore full-length album. In November, the Irish singer-songwriter dropped a new single, "Movement," which will presumably be featured on the new record. Earlier this month, he gave us even more info, revealing that his second album will be titled Wasteland, Baby! and he'll be touring North America to support it this Spring. Though he hasn't announced a release date for the record, it's safe to assume we can expect it sometime around March (when the tour starts).
Though fans of The Killers might still have Wonderful, Wonderful playing nonstop, there's a possibility we'll be getting even more new music from the alt-rockers soon. Earlier this month, the band posted an interesting photo on Twitter, indicating they're in the studio. The black and white snapshot seems to show frontman Brandon Flowers standing next to some keyboards, while an engineer plays around with tracks on a computer. The band didn't write a caption for the picture, so the visual itself is the only information we have on LP6, but we have a feeling that won't be the case for long.
It's been 10 years since The Raconteurs released their sophomore album, Consolers of the Lonely, and just when we thought we'd never hear new music from the supergroup again, Jack White and company released two new songs — the raucous blues track "Sunday Driver" and melancholic ballad "Now That You're Gone." Both songs are thought to be part of the band's third album. Although we haven't received any information on LP3 yet, it is slated for a 2019 release.
Photo: Getty Images