Haunting Video Shows Ghostly Figure That Set Off Security Camera
By Dave Basner
January 19, 2022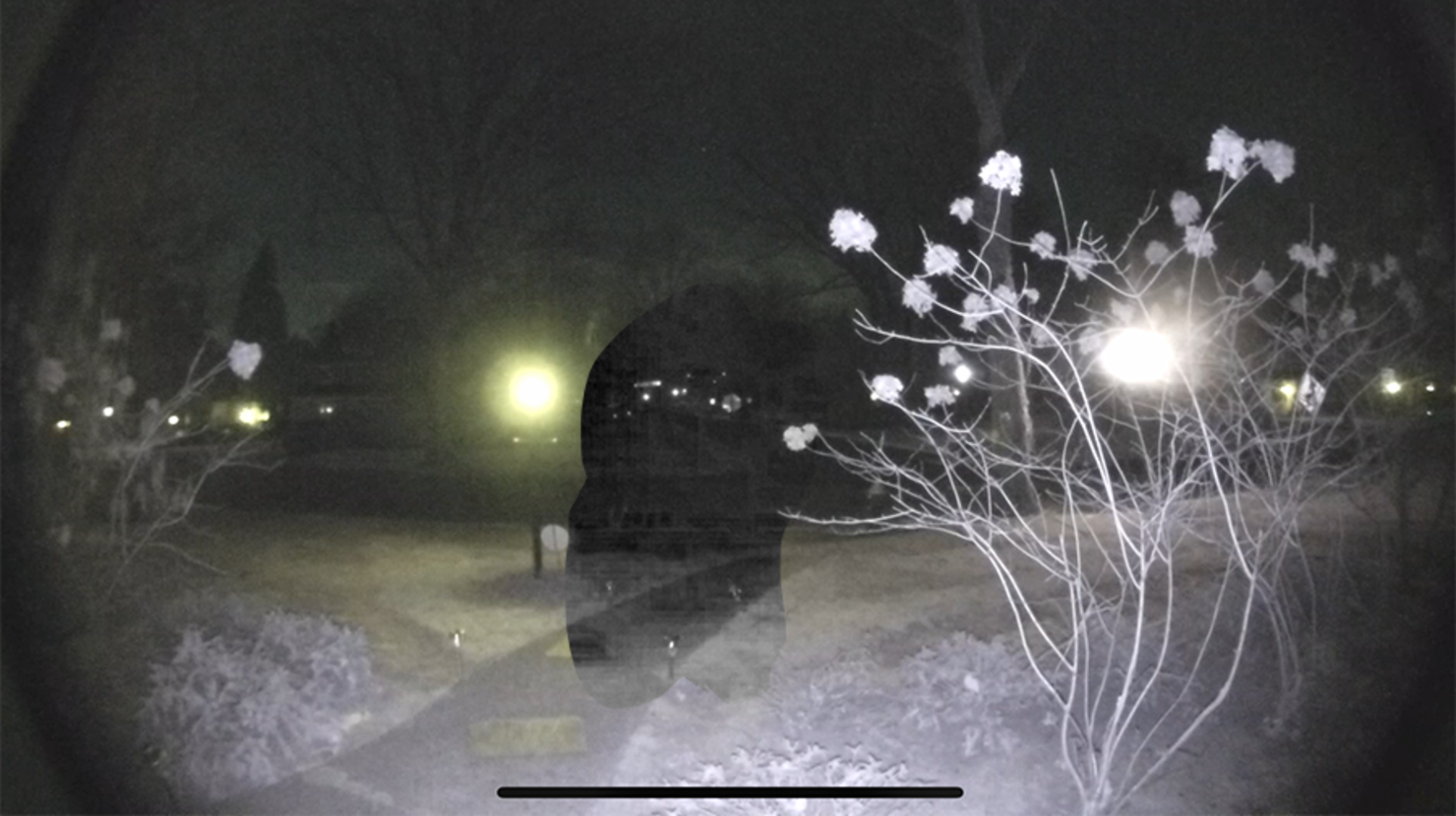 Home security cameras have been great for catching porch pirates or potential burglars, but they've also filmed plenty of non-criminal acts. They've recorded everything from alien abductions to strange creatures to epic meltdowns to lightning strikes to babies being born. Now, a security cam in California might have just filmed a ghost.
The camera, which is motion activated, started recording after a shadow mist passed in front of it, and many people who watch the footage are convinced that the mist is a ghost.
It all went down in Modesto over the summer, but the homeowner's brother recently shared the footage online. He revealed that his sister's dogs were barking all night and she kept looking outside to see what had them so worked up, but she didn't see anything. A few hours later though, she got a notification from her security system that motion had been detected outside. That's when she watched the haunting clip.
There definitely seems to be something there, but it is almost cloud-like since at times it is transparent, and at other points it obscures the objects behind it. Plus, there has to be some density to it to set off the camera.
The family doesn't seem to surprised to potentially have a paranormal visitor. The man who posted the video explained, "We see stuff in the house all the time but we never felt like it was dangerous so we do our thing and the ghost does their thing."
Commenters seem split over what's in the video. Some suggest it's a spirit while others theorize it is a dust cloud or a raindrop evaporating on the camera lens.